We met up with LimbBo Foundation, who came in 3rd place in our 2022 Charity Award
We had the pleasure of a visit from LimbBo Trustee's Katie and Jane in January where we were able to learn more about the work that LimbBo Foundation does and how they planned on utilising their £1,000 prize money.
One of LimbBo Foundation's main aims is to provide support to children and families with a limb difference. They link people with others in similar situations and provide the opportunity for children to meet other limb different children at activity days and parties. Another key part of the work they do is creating adaptations for children with a limb difference. They make personalised 3D printed arms in collaboration with Team UnLimbited which celebrate the child's limb difference rather than hide it. They also 3D print bike adaptations which allow the child to be able to have the confidence and balance to ride their bike.
We were also told how the £1,000 donation had been used towards a new leaflet for parents who have just found out they will be having a child with a limb difference. Previously there has been very little support for parents who may feel quite scared at this news. They were working on getting this information into the NHS to help new parents and make them feel less alone, giving them a support system of families going through a similar thing.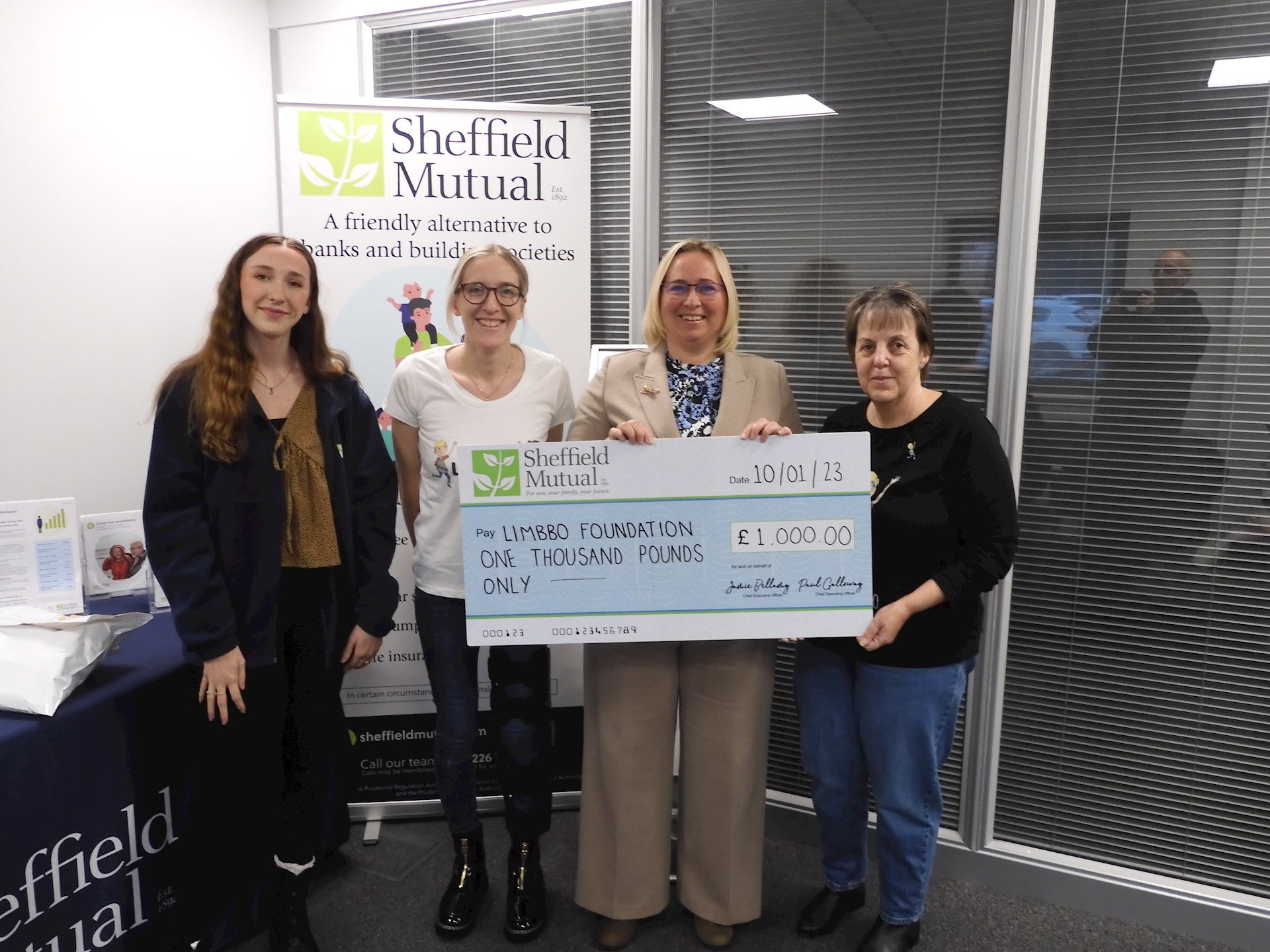 Jane Hewitt, LimbBo Foundation Trustee said:
"Thank you so much to everyone who voted for us in the Sheffield Mutual award. We were absolutely amazed to be awarded 3rd Place and £1,000. This will really help support our work. We never charge for any of our devices or events and rely on the kindness of people fundraising for us and awards like this one to enable us to do what we do.
One of our aims is to get children together. Many of them feel isolated and have never met another limb different child before attending one of our events."
The nomination stage for our 2023 Charity Award now open, a charity of your choosing could be in the same position as LimbBo Foundation and take home up to a £5,000 donation prize.
You can nominate your favourite charity here. Or to learn more about the work that LimbBo Foundation does, you can visit their website here.