The nominations for our 2023 Charity Award are now open…
Do you know a charity that could benefit from up to a £5,000 donation?
Every year we ask our members and the public to nominate their favourite charities to be entered into our Charity Award. Once the nomination stage has come to close on the 30th June, the nominated charities are shortlisted down to a final ten by our charity team before it goes to a public vote! The charities then have the opportunity to gain votes from their supporters and increase their chances of getting to the top three. The top three charities are then awarded the donation amounts of:
1st place - £5,000
2nd place - £1,500
3rd place - £1,000
The Sheffield Mutual Charity Award was launched in 2017, and has been increasing in popularity ever since, with our 2022 award being the most popular to date, and the winning charities receiving thousands of votes!
The winners from 2022 are as follows:
1st place- The Clothing Bank
2nd place – Thornberry Animal Sanctuary
3rd place – LimbBo Foundation
After last year's donations were awarded, Sheffield Mutual spoke to Sally Parkinson from The Clothing Bank, who said:
"We were shocked and amazed when we saw we came in 1st place. We are thankful for all the support from The Clothing Bank community for voting for us. With your fantastic donation we can do so much to help those in need."
If you wish to nominate a charity this year, the nomination page can be found here.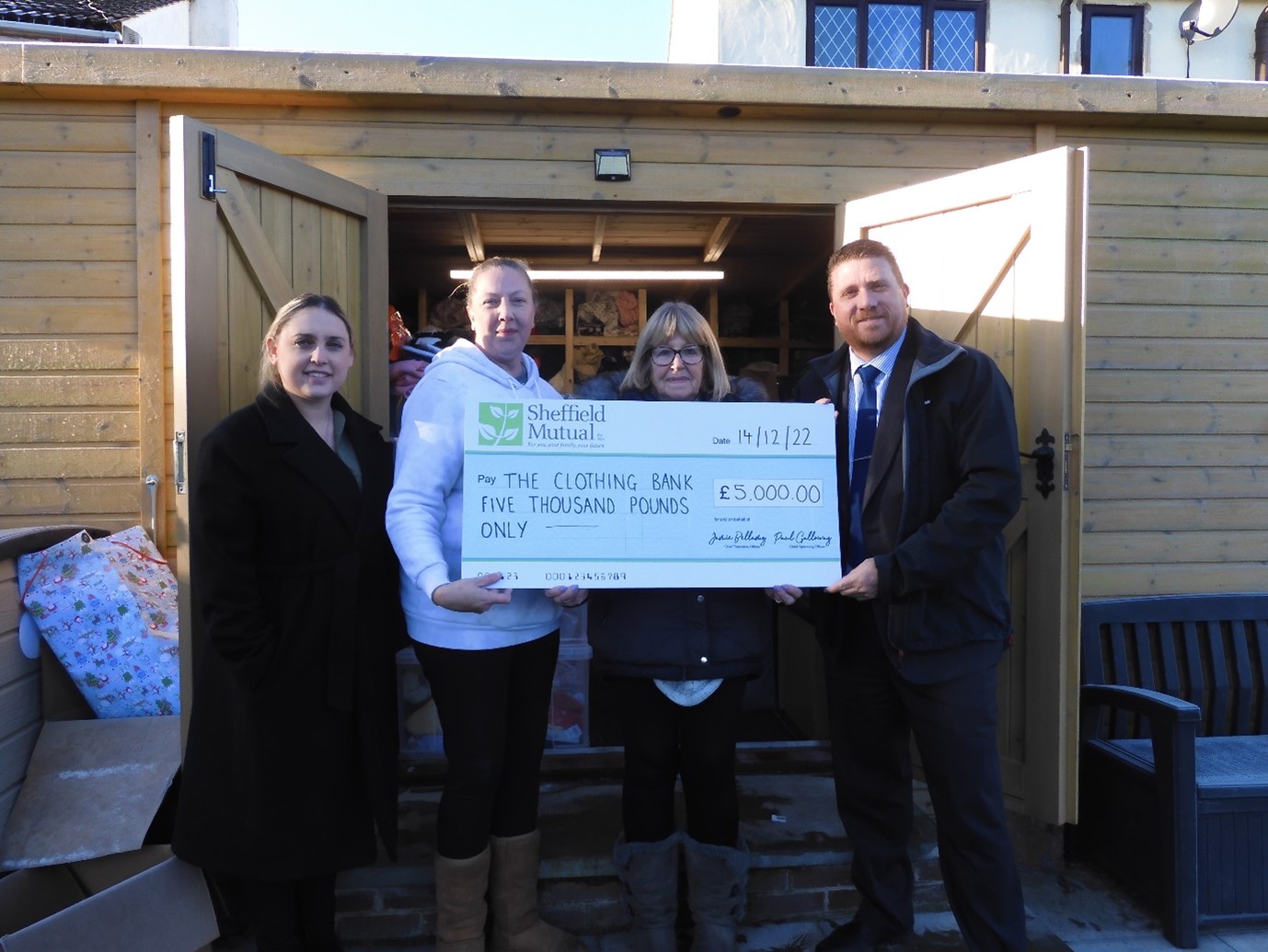 2022 winners: The Clothing Bank
The criteria for any charity nominations are as follows:
- The charity must be registered on the gov.uk website
- Priority will be given to charities aimed at relieving hardship, poverty or suffering
- The charity will need to engage with their supporters in order to gain votes and if they receive the donation amount the charities will be required to use their best efforts to promote their relationship with the Society, agreeing to participate in photos as required
There are a few standard exclusions to be aware of:
- Charities should be UK based
- Donations are not available for statutory service, such as libraries and hospitals
- The charity must not be related to companies, political parties or affiliated to religious groups