Sheffield Mutual 2023 Annual General Meeting
In June we held our Annual General Meeting (AGM) at Tankersley Manor which is just over the road from the Society's head office. Our AGM is an opportunity for members of the Society to meet the Board and members of our team, as well as to express their views and ask questions about the running of the Society. The results of the 2023 Annual General Meeting can be found here.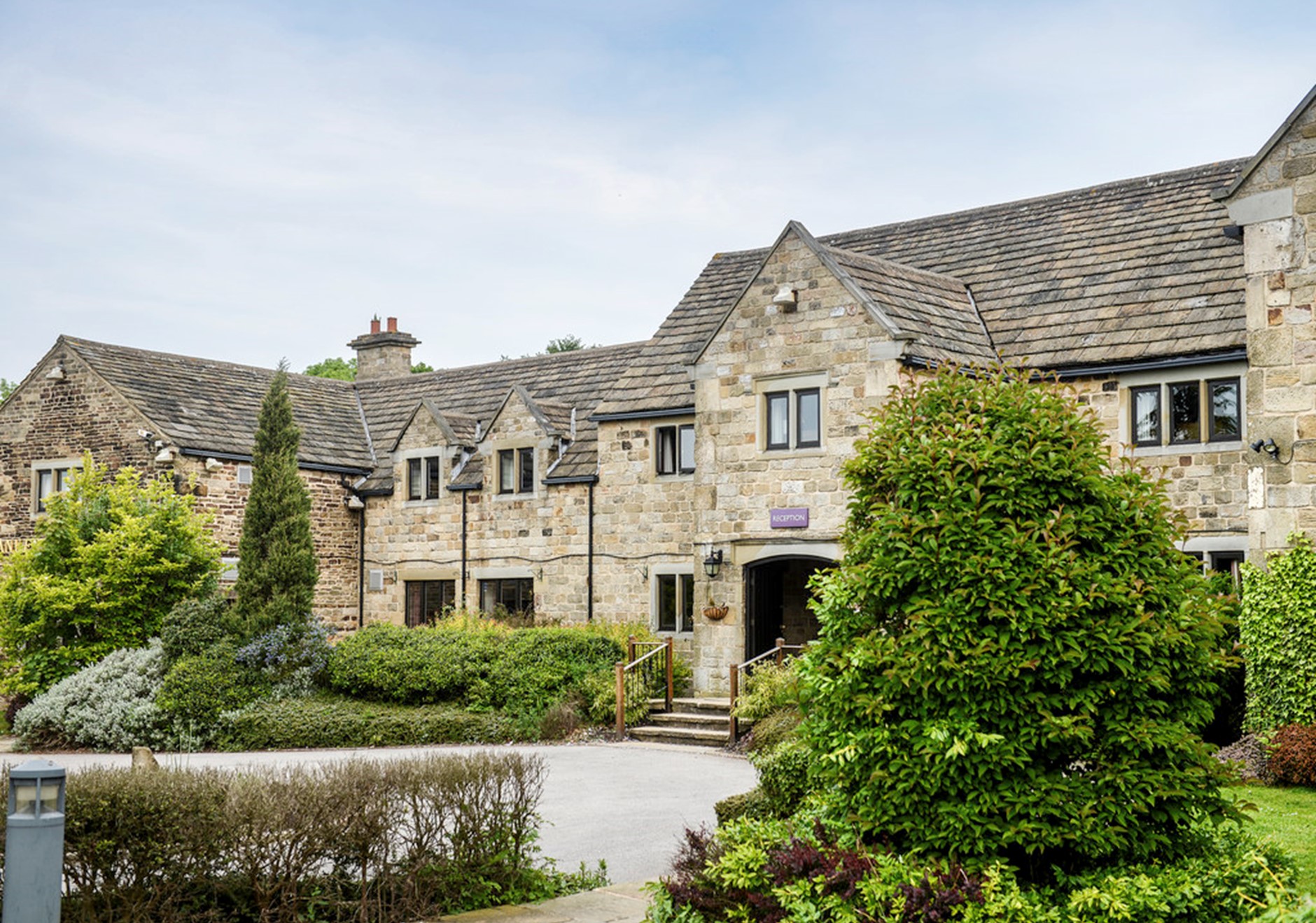 During the AGM four Board members were up for re-election and Faye Lageu was elected. Find out more about each of them below:
Janet Burdin – Non-Executive Director
Jan served as Chair of the Board from 2015-2018 and brings a wealth of relevant skills to the Board, particularly in the areas of customer service, sales management, team performance and regulatory compliance. 
Having been semi-retired since 2009, Jan finds time to help and support local charities and in her spare time she enjoys gardening, walking and reading. 
Neil Spawforth – Non-Executive Director and Chair of the Finance and Investments Committee

Neil has previously served as a Trustee from 2017 to 2021 and as Vice Chair from 2012 to 2015. Neil is employed by Equitix Management Services and is involved in the management of various health and education projects across Yorkshire and the North of England. Neil has been a member of the Society since 2007 and lives in West Yorkshire, with his wife and their two children.
Andrew Thorpe – Senior Independent Director
Andrew joined the Society in 2019 as a Non-Executive. IT & data security expertise is increasingly important within any organisation and Andrew was identified by the Board as having the necessary knowledge to advise the Society on these areas.
Faye Lageu – Non-Executive Director
Faye joined the Society in 2022, bringing extensive knowledge of mutuality, sustainability, risk and insurance, and corporate governance. She is currently an associate at a global financial services consultancy firm, and a board member of a Canadian further education centre that provides management programmes specifically for mutuals and cooperatives across all industries around the world.  
She is a lifelong dancer (and is an ex-dance teacher), live music fan, yoga enthusiast and silversmith, and has a passion for combining nature and travel.  
Anthony Burdin – Non-Executive Director
Tony joined the Society in 2009 as Chief Executive and retired in 2018, leading the Society though a period of significant growth and development. After retiring, Tony was invited to remain on the Board as a Non-Executive Director.
He has worked in the mutual sector for 40 years and has held a number of senior positions in the building society and friendly society sectors. Tony has a broad base of executive management skills and holds professional qualifications in sales and marketing.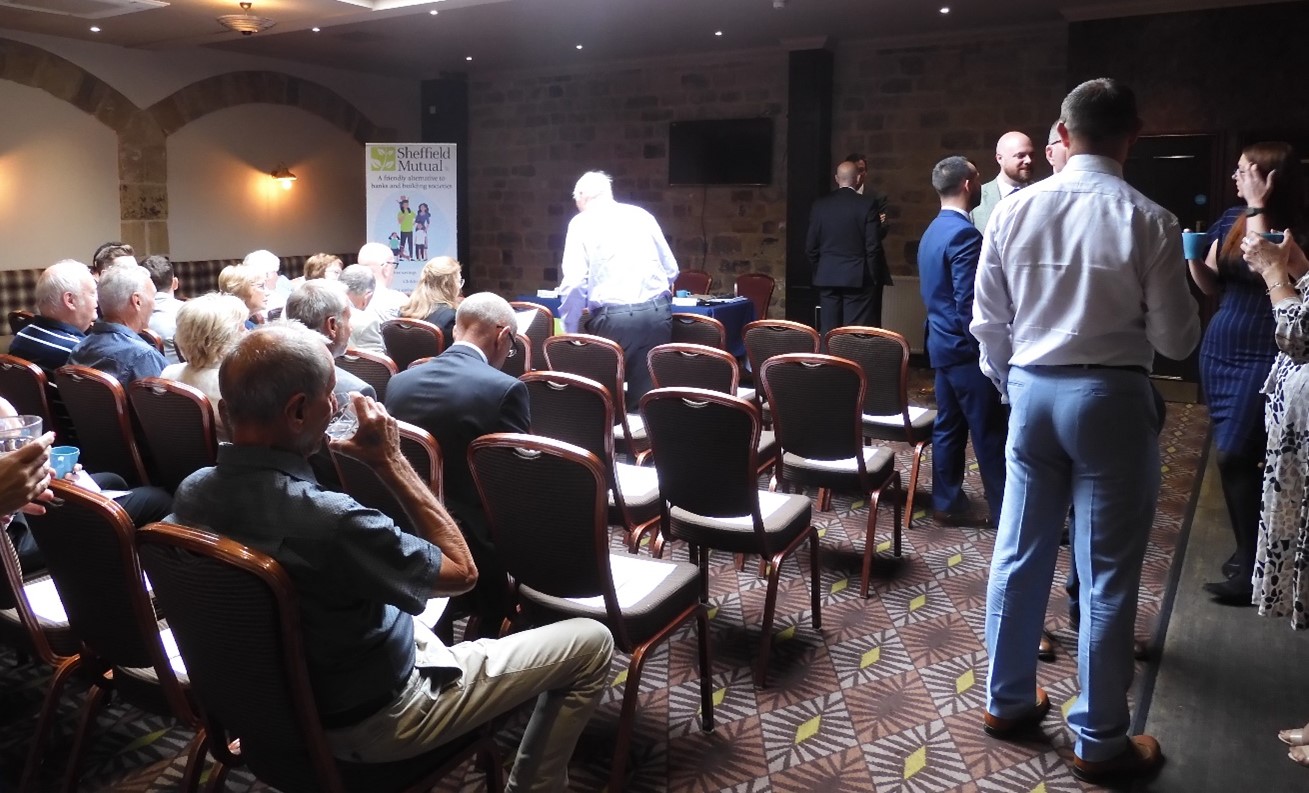 Also at our 2023 AGM the Chairman of our Board, Stephen Hindmarsh, retired after nine years.
Stephen said:

"It has been a pleasure to work with Sheffield Mutual over the last nine years. My background was as a solicitor in private practice, so it has been rewarding to see how both mutual and private sector organisations work successfully. Good wishes to all at Sheffield Mutual and I wish you all the best for the future."
Jamie Bellamy, Chief Executive Officer said:

"I'd like to express my gratitude to Stephen for his commitment to the Society and particularly for his term as Chairman."
We enjoyed some tasty food after the meeting had been wrapped up and got the opportunity to talk to all our attending members! We were able to discuss in detail our plans for the member's forum and many of our attending members decided to join.