Capital Plan
Invest a lump sum of £2,500 and we will use it to make payments into our Tax Exempt Savings Plan for the next ten years
A guaranteed minimum interest rate on the Mansfield plan of 2.20% Gross/AER
Guaranteed minimum return on the Tax Exempt Savings Plan plus possible bonuses
Plan is offered in conjunction with Mansfield Building Society
If you surrender the plan before maturity (which is the term you select when first starting the plan), you may get back less than you have paid in
Product information
About this policy

Our Capital Plan is offered in conjunction with Mansfield Building Society. It gives you the opportunity to invest a lump sum with Mansfield Building Society, we will then use that money to 'feed' a ten year Tax Exempt Savings Plan with us.

This plan is only available through us and can not be opened through Mansfield Building Society, effectively it is two plans rolled in to one.

Please be aware that a surrender penalty will apply if cashed in before maturity.

What are they?

This plan is offered in association with Mansfield Building Society. You would invest a lump sum of £2,500 into an account with Mansfield Building Society, we will then use that lump sum to 'feed' a ten year Tax Exempt Savings Plan (TESP), with an annual premium of £270. The TESP is also a "qualifying life policy" with a special tax status, please see FAQ below for more information.

We guarantee a minimum return on the TESP after ten years of £2,737 plus possible bonuses. The minimum interest rate on the Mansfield plan is 2.20% gross/AER.

This account is exclusively designed to provide funding for a Tax Exempt Savings Plan (known as the Capital Plan account). The feeder account will close after ten years and any surplus funds (including the interest earned) will automatically transfer into an Easy Access account with Mansfield Building Society, to which you can add or withdraw without notice, unless they receive alternative written instructions.

Who are they for?

Anyone can have a plan or have several plans within the overall maximum levels set out above (£270 annually).

Why open one?

It's a great way to invest a lump sum now to build up a larger tax-free amount for the future, with the added peace of mind of knowing it has all been taken care of on your behalf.

Please note - all information and our FAQs relate to our Tax Exempt Savings Plan, for more information on the Mansfield Building Society account, click here.
Step one
Download or request an application pack to be sent out in the post
Step two
Ensure you have read and understood the product brochures and Key Information Documents
Step three
Complete the application forms and write two cheques (one made payable to Sheffield Mutual for £270 and one to The Mansfield Building Society for £2,230)
Step four
Confirm your details are correct and return your application with the cheques via the post (address at the bottom of this page)
Send me a pack in the post
You can only apply for the Capital Plan by filling in an application form. Click the link below and we can send you the Capital Plan application pack in the post.
Download an application pack
You can only apply for the Capital Plan by filling in an application form. Download an application pack, fill it in and send it back to us in the freepost envelope provided.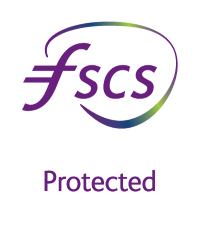 We're FSCS protected
We are a member of the Financial Services Compensation Scheme (FSCS), which is the UK's statutory compensation scheme for customers. Please refer to Mansfield Building Society's website (or the full application pack) to find out the level of FSCS cover available with them.
Opening a Capital Plan - Tax Exempt Savings Plan (TESP)

Think the Capital Plan is the right plan for you? You can download an application pack or have one sent out to you. Please be aware, you cannot apply for the Capital Plan online.

How are bonuses calculated on the TESP?

Unlike banks who add interest to their plans, we aim to add bonuses to our members' policies. Bonuses are calculated at the appropriate rate based on your guaranteed final amount, not the amount of premiums you pay. On maturity you will receive your guaranteed final amount plus bonuses added during the life of the policy. Find out more in our FAQ section below.

Are there any guarantees on the TESP?

Providing the plan runs to its planned maturity date, we will guarantee a minimum final amount for more than you have paid in (depending on the amount you want to save and for how long). The final value of your plan will depend upon investment performance, but bonuses are declared each year, and these are added to your guaranteed final amount. Once added, these bonuses cannot be taken away.

Can I make withdrawals?

You cannot make any withdrawals, but if your circumstances change, you can surrender your policy. However, the plan is designed for medium to long-term investment and the surrender value may be less than the amount you have paid in.

You may also be liable for additional tax on any investment gain. The amount of the gain may result in a reduction in the amount of any old-age relief or child tax credit being received.

What about charges?

To cover the cost of expenses incurred in setting up your policy and maintaining it, we take a management contribution of 50% of premiums paid in the first year and 7.5% of the annual premium amount in the second and subsequent years. The charges are deducted from the overall fund and taken into account when we calculate the level of bonuses we are able to pay.
Frequently asked questions
Our most commonly asked questions surrounding the Capital Plan can be found below.
The amount required for the Capital Plan is a single premium of £2,500 to feed a £270 per annum TESP. 
The term for the Capital Plan is fixed at ten years.
Yes, even though a child does not have their own income, an adult can pay into a plan on their behalf.
We invest in a range of different assets with the aim of providing a higher return in the medium to long-term than is achievable with a bank or building society account. Sheffield Mutual's with-profits fund is managed to provide a low to medium risk investment, appealing to anyone with a more cautious approach to investment. Our investments include property, shares of UK companies, government gilts, corporate bonds, commercial mortgages and cash.
The proportion held in each of these will vary depending on market conditions. You'll be pleased to know that we seek to adopt an ethical approach to investing and it is our policy not to invest knowingly or directly in industries relating to armaments, tobacco, gambling or pornography.
We invest our funds as described above and receive a return on those investments, which can vary from year to year. At the end of March or early April we review the returns achieved during the previous calendar year and declare a bonus rate for each policy type for that period. The rate varies depending upon overall investment returns and is not therefore guaranteed to be paid at the same rate, or at all, in future years. However, once bonuses have been added to your policy they will not be taken away, providing the policy runs to maturity.
Bonuses are calculated at the appropriate rate based on the 'sum assured' (your guaranteed final amount), not the amount of premium paid. On maturity you will receive the sum assured plus bonuses added during the life of the policy.
The Society also tries to 'smooth' returns over the life of the policy by retaining some of the investment return in good years to maintain bonus rates in less positive years. However, to ensure you receive your fair share of returns on your policy over its lifetime, an additional terminal (final) bonus may be paid on maturity. Payment of this type of bonus depends entirely on investment performance and the rate at which annual bonuses have been added. It is not guaranteed and, if paid, the rate may vary from year to year.
Our TESP is a "qualifying life policy" with a special tax status and you cannot pay in more than a total of £3,600 in a 12 month period into qualifying policies with Sheffield Mutual or any other life company or friendly society (excluding pure protection policies and protected qualifying policies issued before 21 March 2012).
In the event of death before the end of the term, we will refund all premiums paid plus interest up to the date of death. Interest is calculated using the Bank of England base rates that have applied during the term of the policy + 1%, though this could be changed in the future. Notice of any change will be given.
No, this plan does not include any life cover. For more information on our life insurance products, please visit the life insurance section on the website.
When you open a policy with us, you will automatically become a member of the Society (adult policyholders only). As well as being able to have your say on how the Society is run each year, you will also have access to various discretionary benefits when available, such as optical and dental grants, as well as exclusive access to a range of discounts and offers.
Our team would be more than happy to provide you with factual information about our products and services, so you can make your own decision about how to proceed. However, we are unable to give any advice or recommendations on the suitability of our products. If you are unsure, you should seek advice from a qualified financial adviser, which may incur a fee.
To comply with regulations, we will require confirmation of your identification and address. We'll aim to do this using an electronic verification system, but reserve the right to ask for appropriate documentation from you, if this is not possible. If the policy is for a child we'll need a copy of their birth certificate.
All references to taxation are based on the Society's understanding of current tax legislation and practice, which may change in the future.
We are here for you at all stages of your journey; our support articles cover a wide variety of topics and are designed to put you in control of your money.
What we do
Our products and services have been developed to include a simple range of trusted savings, investment and protection plans - with a particular emphasis on tax-efficient savings and investment plans for the whole family.