Easy Summer BBQ Recipes
One of the best things about Summer is the ability to sit outside, having a BBQ in the sunshine. Are you wanting to try some new recipes this year? Well, we've done some research and have picked out a handful of delicious sounding recipes for you to try with your BBQ this year!
Bacon jalapeno corn salad

For anyone who would like to devour a salad but isn't the biggest fan of salad leaves, finding a salad without lettuce in can be challenging but we think this recipe looks delicious. As a bonus, it only takes 10 minutes to prepare too!
The ingredients for this recipe include sweetcorn, bacon, mayonnaise and lime and the method is very simple. For the full recipe and instructions, click the following link:
https://www.delish.com/cooking/recipe-ideas/recipes/a53460/bacon-jalapeno-corn-salad-recipe/

For any leftovers this could be made into a great lunch for work the next day, maybe add in some chicken or tofu to get extra protein or even some fusilli pasta would be nice too!
Summer punch

It's key in the warmer summer months to stay hydrated, so we have chosen a cold fruit punch for everyone to enjoy!

It really is as easy as putting all the ingredients together in a large pitcher and serving over ice! The great thing about a fruit punch is that they are easy to make, don't take much time and the ingredients can often be substituted for something else if there's any allergies or dislikes.

Here's a fruit punch recipe that we thought sounded tasty: https://onesweetappetite.com/fruit-punch-recipe-non-alcoholic/
Spiced halloumi and watermelon skewers

Skewers are a highly popular BBQ option, they're versatile and there's so many different combinations to try! If you're down for trying new things, have you ever tried barbecued watermelon? These halloumi and watermelon skewers look good, but will they become a staple on your BBQ?

Find a link to the recipe here: https://www.olivemagazine.com/recipes/vegetarian/spiced-halloumi-and-watermelon-skewers/

If coriander, sumac, cinnamon, and cayenne pepper aren't your favourite flavours, you could try experimenting with a variety of different flavour options!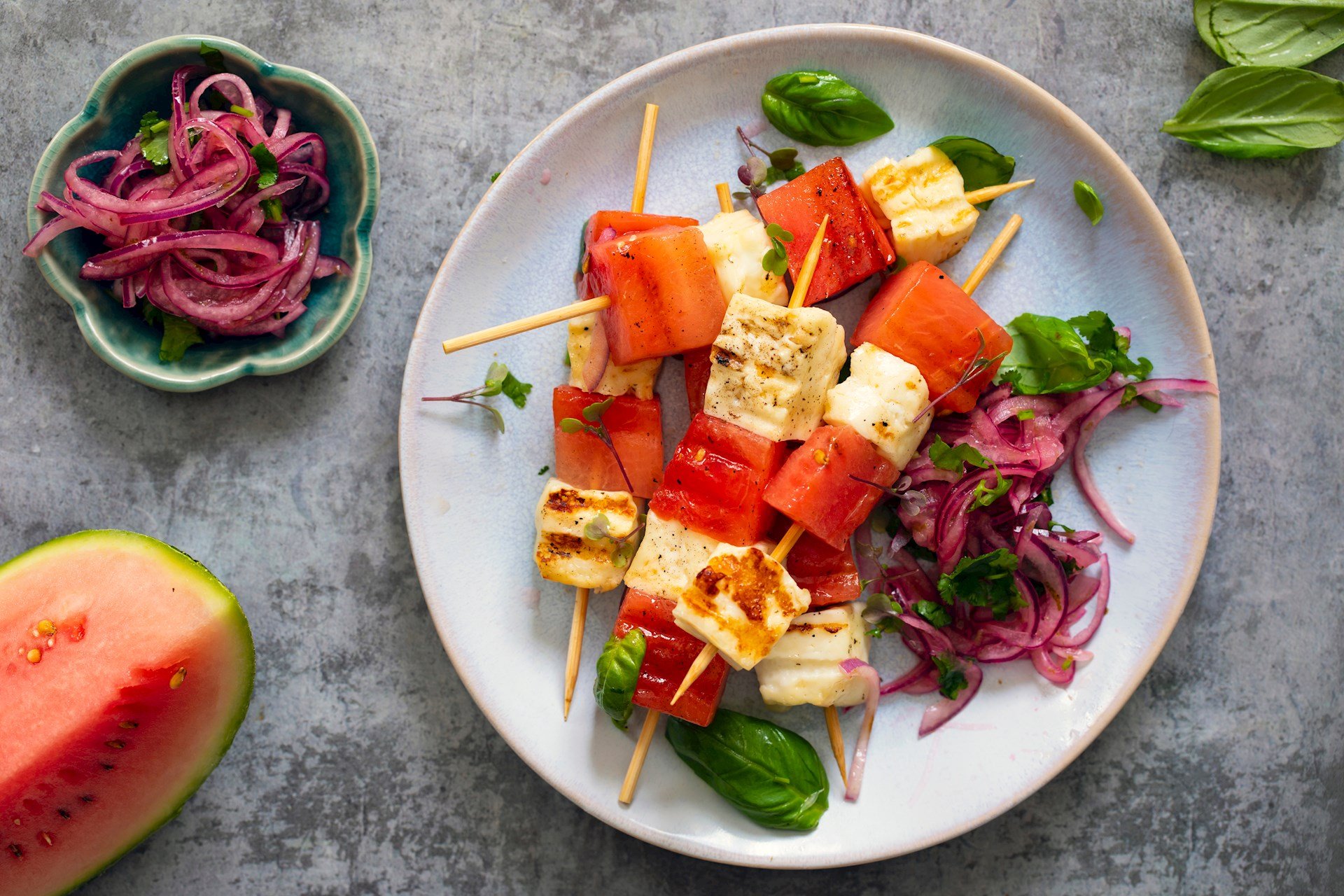 S'mores Rice Krispy treat
Living in the UK has left many of us wondering what a S'more tastes like. A S'more is a sweet snack consisting of chocolate and a toasted marshmallow sandwiched between two crackers. If you've ever toasted a marshmallow, you'll know how messy they can get so here's the least messy, UK version of an American S'more.

Again, Rice Krispy treats can be very versatile, and the recipe can be easily adapted to suit different wants and needs. A great after dinner treat!

If these sound like they'd be up your street, you can find the full recipe by clicking here: https://www.thespruceeats.com/smore-rice-krispie-treats-4146451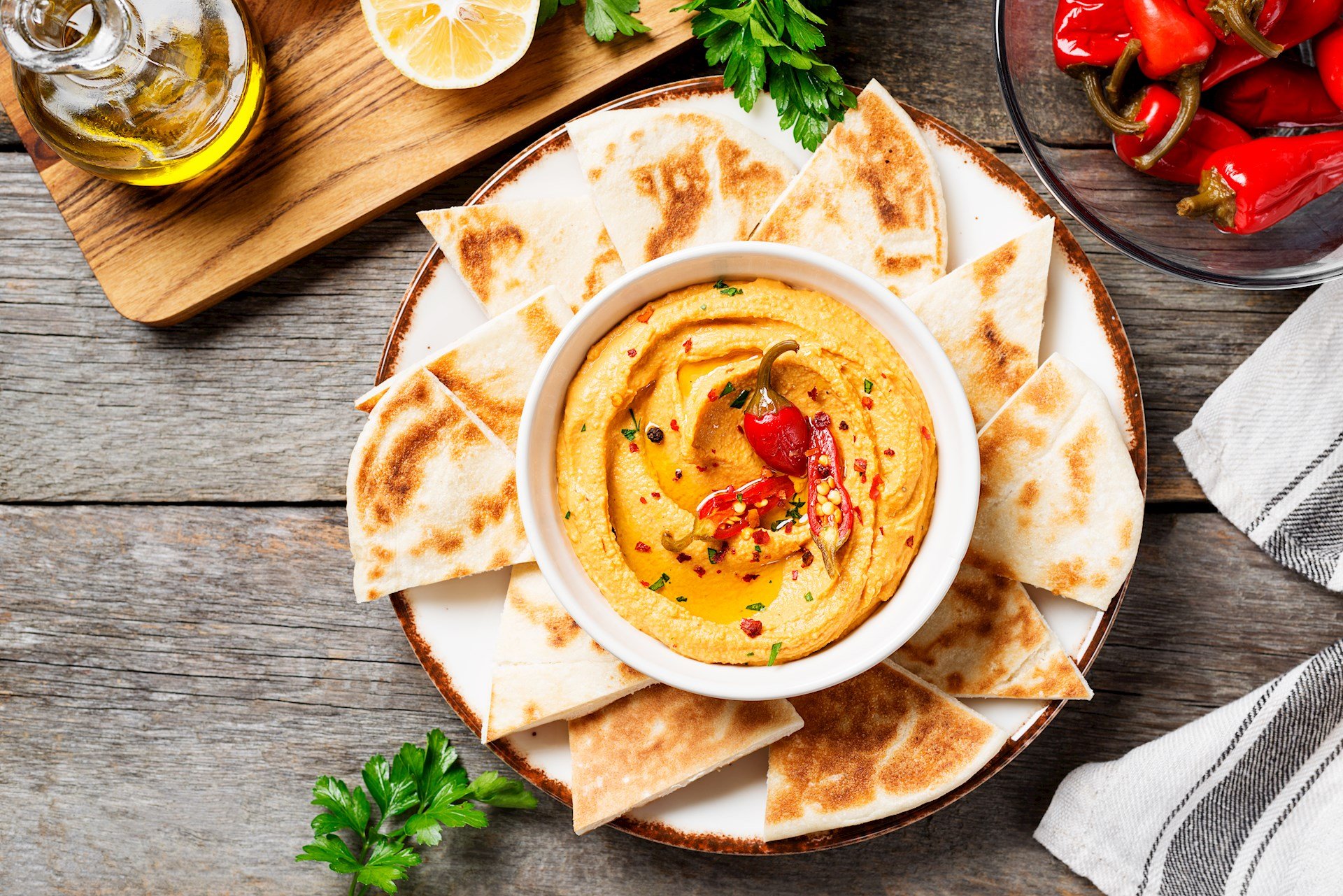 Smoked Mac 'n' cheese recipe
Mac and cheese can be challenging to get right and cooking it on a BBQ may be a rarity but that classic smoky BBQ flavour might make it that little bit better. This one involves lots and cheese and some bacon to heighten the flavours!

This recipe can be found through the following link: https://bushcooking.com/recipes/smoked-mac-n-cheese/


Let us know on our social media accounts if you try any of these recipes and how they are! You can find us on Instagram, Facebook, Twitter, LinkedIn and TikTok by searching for @sheffieldmutual!
Sheffield Mutual does not earn commission from any of the links provided, nor do we benefit from you clicking or purchasing from them. By providing these links, we are not recommending or advising that these items are suitable for you. We are in no way affiliated with any of the aforementioned.