We visited Thornberry Animal Sanctuary, the second-place winner of our 2022 Charity Award
Thornberry Animal Sanctuary came second in our 2022 Charity Award, taking away a donation of £1,500.
Paul, Chief Operating Officer, Will, IT & Cyber Risk Specialist and Becca, Marketing and Communications Specialist visited Thornberry Animal Sanctuary at the beginning of December to learn more about what they do and how the prize money will be utilised. We met up with Ged Jenkins-Omar, Fundraising Manager, who gave us a tour around their North Anston location.
Thornberry Animal Sanctuary is a rescue centre based in South Yorkshire that have been providing aid to animals such cats, dogs, horses, rabbits, and occasionally exotic animals since 1988. They have a second location in Ravenfield that serves as a farm for over 30 horses, ponies, pigs, two hens, and goats.
During our tour of the rescue centre, we were shown the small animal facilities, the cattery, the home from home room and the permanent on-site vet clinic. The sanctuary also has a retail section on the premises to raise additional donations, including a bookshop, pet shop, and a bric-a-brac shop. During the winter season, they also open a Christmas shop that sells Christmas trees. Ged stated that they often receive more donations than regular charity shops because of the sanctuary's location and accessibility, with people dropping off all sorts of items.
We were informed that South Yorkshire has a significant problem with unneutered cats, leading to a regular influx of kittens at the sanctuary. Additionally, many rabbits are brought to the sanctuary as well, with people often buying them as starter pets without realising their lifespan or potential medical expenses.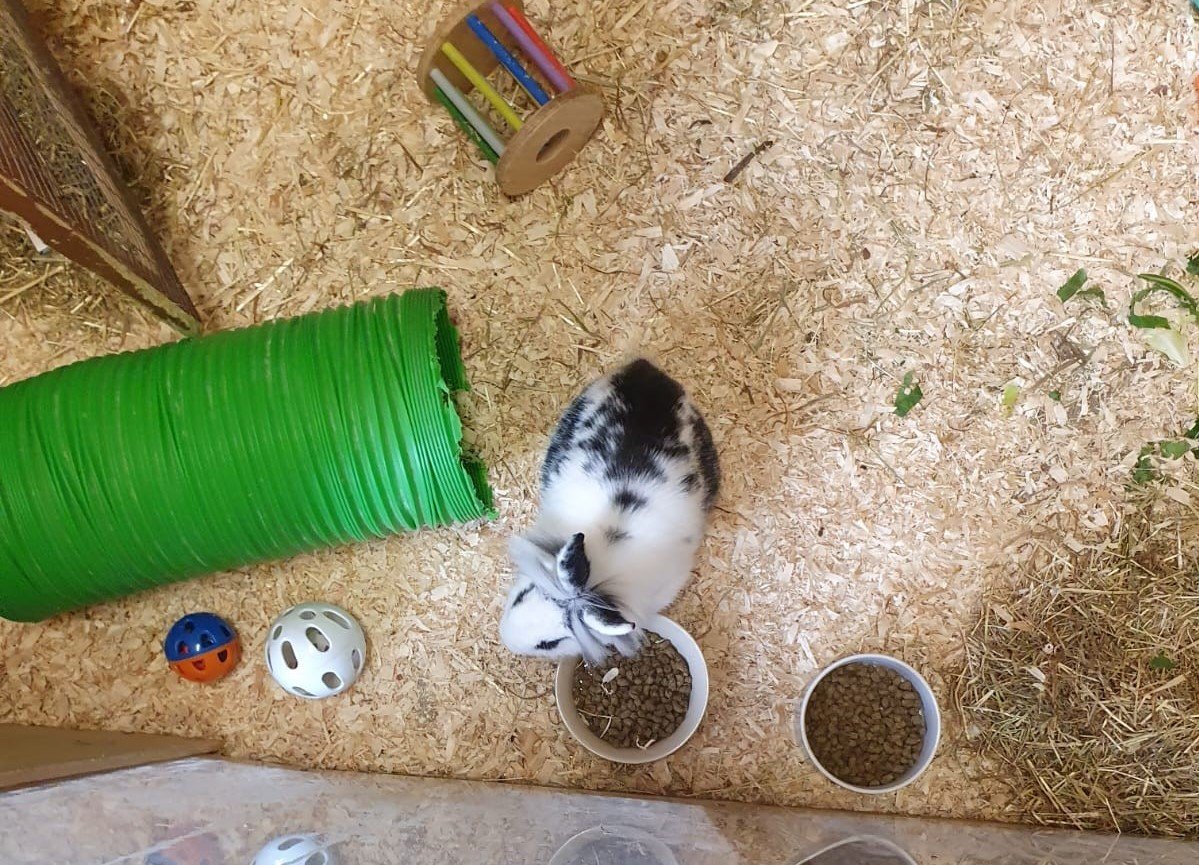 The adoption process at Thornberry is thorough, with all matches made through their website. Potential adopters fill out a form for the animal, and the sanctuary assesses various factors to ensure a good match before inviting the new owner to meet the animal. Their website states "We take animals that, through no fault of their own, need a new home. We assess them and deal with any medical or behavioural issues they may have, then try to match them to their perfect forever home."
Historically people could walk round and look at the animals however this is not allowed anymore. Due to COVID-19, the sanctuary is currently closed to the public for animal welfare reasons, but they did build a café to encourage visitors to come to the site and visit the shop, thereby encouraging donations.
Ged Jenkins-Omar said: "Thornberry Animal Sanctuary is over the moon to receive this award. It's been a tough financial year and we have seen lots of animals coming into Thornberry with medical conditions that need urgent care. This is due to people not being able to afford their vet bills. This money will be going towards a new blood machine for our vet room. This means we will be able to help hundreds of animals every year and diagnose any problems they may have extremely quickly. It will also save the sanctuary a lot of money in having to send off bloods externally. So, thank you so much."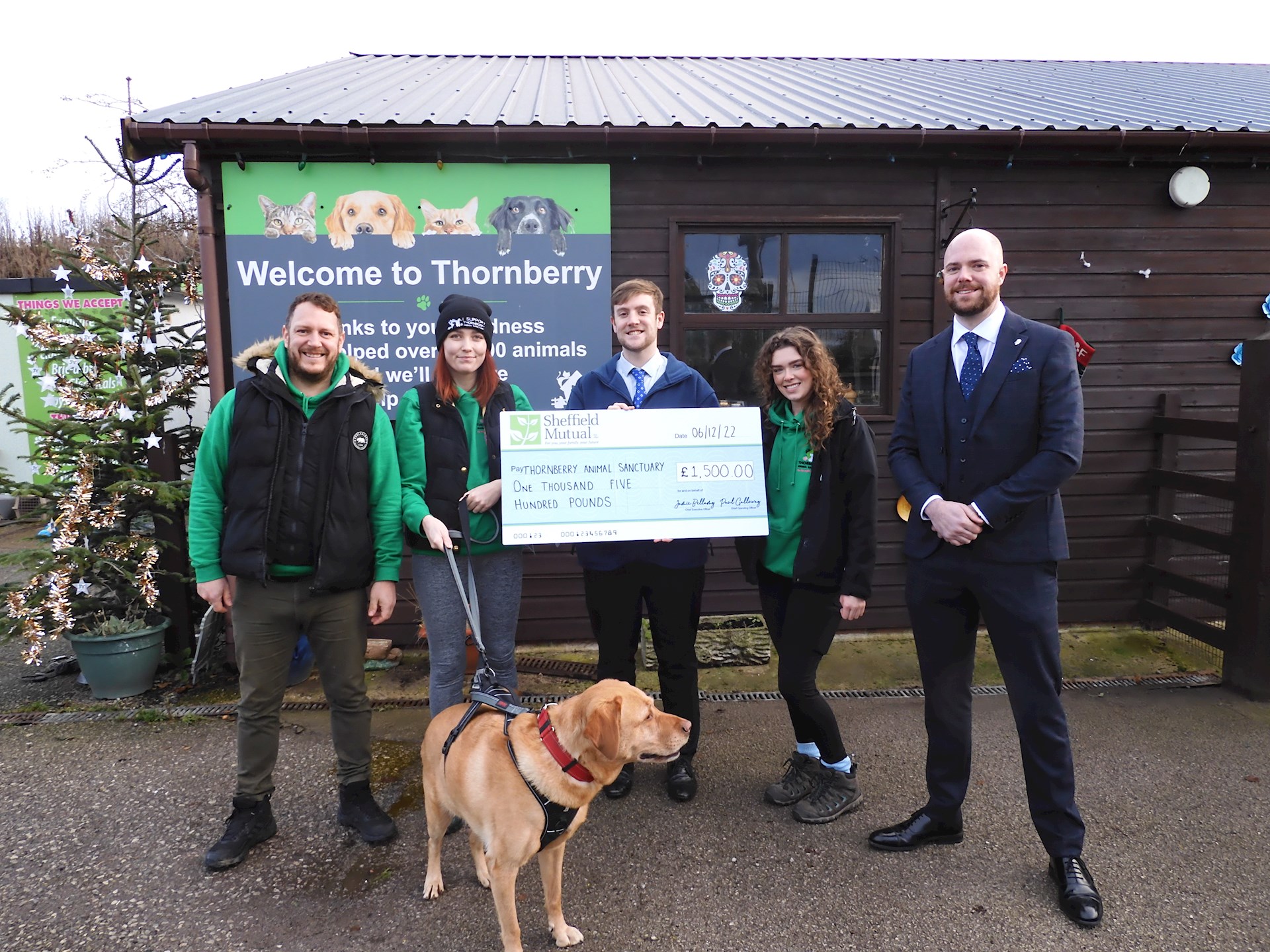 Photo from left to right – Ged, volunteer Isabelle, Milo, Will, staff member Beth and Paul