We visit third place Charity Award winners, Whirlow Hall Farm
On Thursday 19 September, Jamie Bellamy, Chief Executive and Curtis Parker, Business Development Officer, had the pleasure of visiting Whirlow Hall Farm to learn more about the Charity and the work they are doing in Sheffield and to present a cheque for £1,000 as the third-place winners of our 2019 Charity Award.

We were greeted by Zoe Merryclough, Corporate Fundraiser, who took time to explain the Charity's work and give us a guided tour of the working farm. Whirlow Hall Farm Trust are celebrating their 40th anniversary this year and their work is focussed around vulnerable children or young adults who might be disengaged at school due to abuse, neglect, bullying, a family bereavement, autism or anxiety.
Zoe commented: "We're thrilled to have won third place in the Charity Award! It means a huge amount to us that our volunteers, staff, visitors and supporters really got behind us and voted.
The money will go towards funding our education programmes that support some of the most vulnerable children in Sheffield. Thank you so much to anyone that voted for us."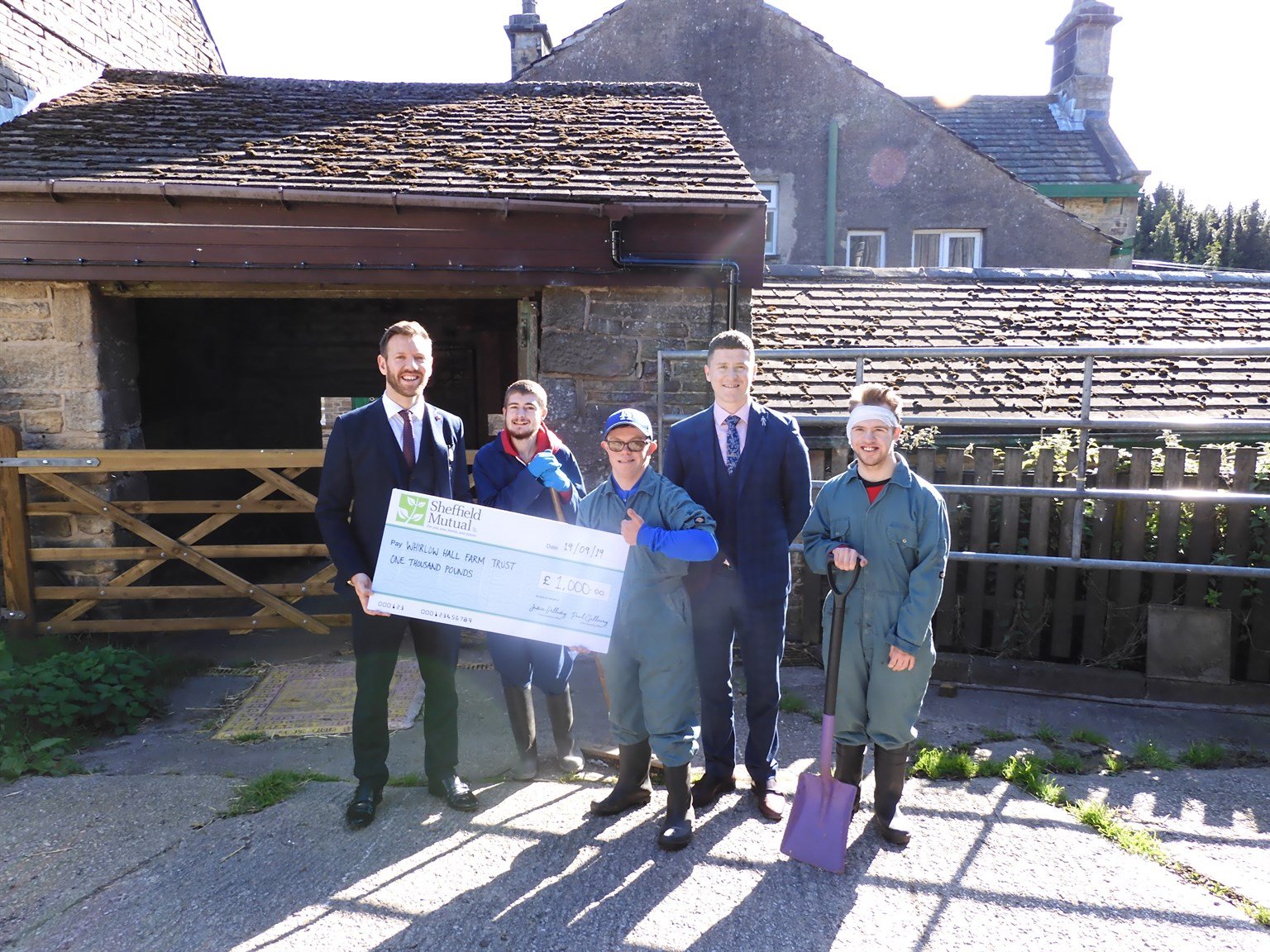 Pictured: Jamie Bellamy and Curtis Parker presenting the cheque with members of the Whirlow L.I.F.E. Programme
Zoe showed us around the Education Centre on the farm which hosts Whirlow L.I.F.E. (Learning in a Farming Environment), a programme for young adults with Special Educational Needs and Disabilities (SEND). It runs year long and the young adults are given the opportunity to get involved with farm work, animal care activities, planting, growing, harvesting, cooking and most importantly, eating!
Over three days a week, school children aged 14 to 16 also attend a variety of sessions at Whirlow Hall Farm that aim to provide the best outcomes for their future prospects. These children tend to be struggling with academic subjects in school, excluded from a mainstream setting or are out of the education system altogether.
Sheffield has one of the highest exclusion rates in the country and fixed-term exclusion rates in Sheffield primary and secondary schools are double the national average so the work Whirlow do is really important.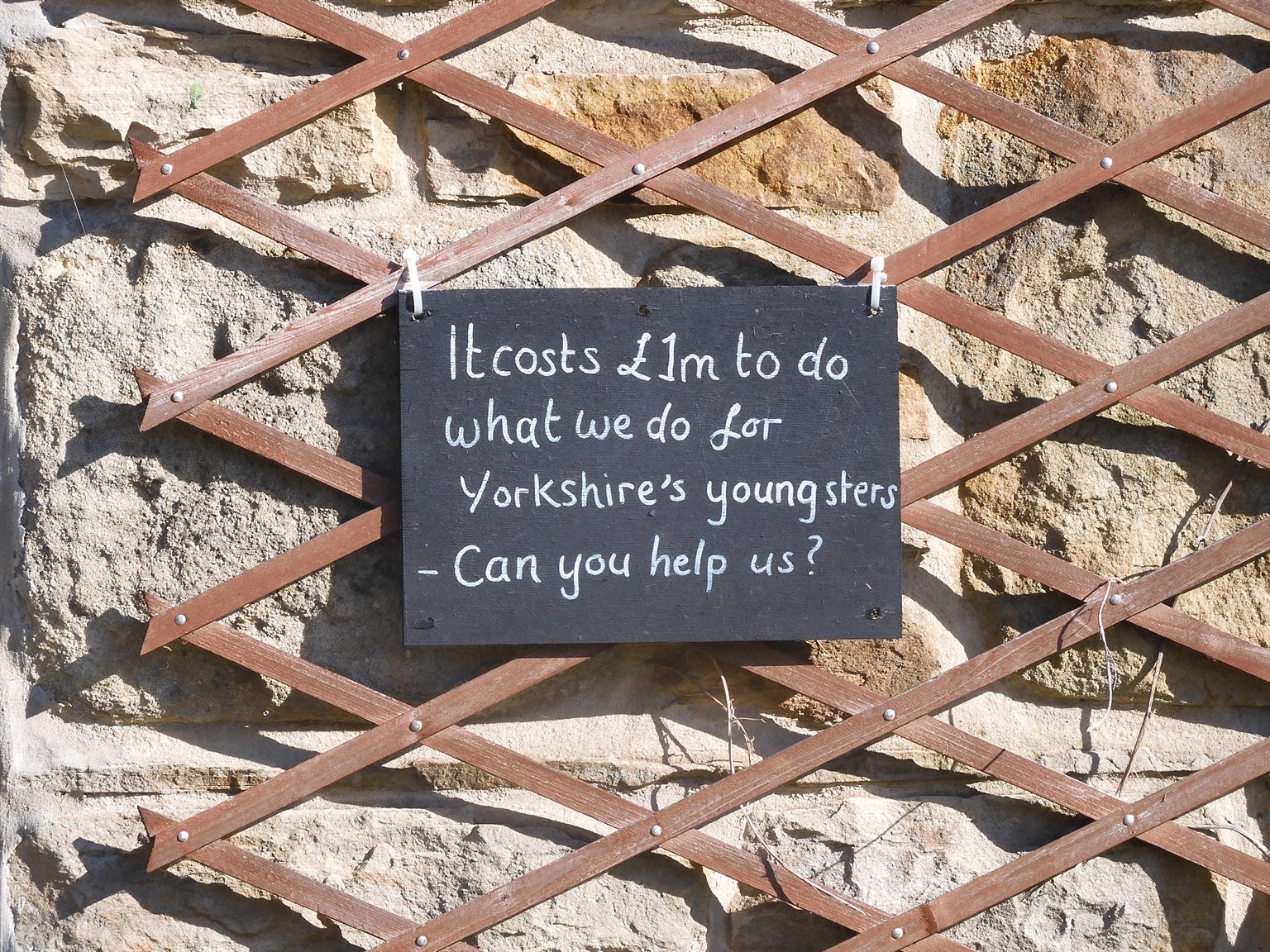 Over 95% of children referred to the Whirlow Hall Farm Trust have remained in mainstream education and their message is simple: 'where some see a problem, we see potential'.
Whilst walking around the farm it was also clear that the farm has a large number of day and residential visits from schools in Sheffield and the surrounding area. The majority of the visitors are from primary schools who get to experience a hands-on farm tour plus a host of sessions on curriculum-linked subjects exploring a diverse range of subjects such as early farming, plant and animal lifecycles, animal habitats, children's literature, WW2, the Victorian age, maths and science, all key parts of the primary school curriculum.
Zoe added: "If you want to learn more about Whirlow Hall Farm and how you can support us visit our website whirlowhallfarm.org"