Sheffield Mutual sponsor the 2019 Support Dogs' Graduation
On Sunday 24th November, Laura and Dawn had the pleasure of attending the annual Support Dogs Graduation Ceremony at the Royal Victoria in Sheffield.
The ceremony is both a celebration of the successful completion of the training of human/canine partnerships, as well as a thank you to the charity's many supporters, including clients and volunteers.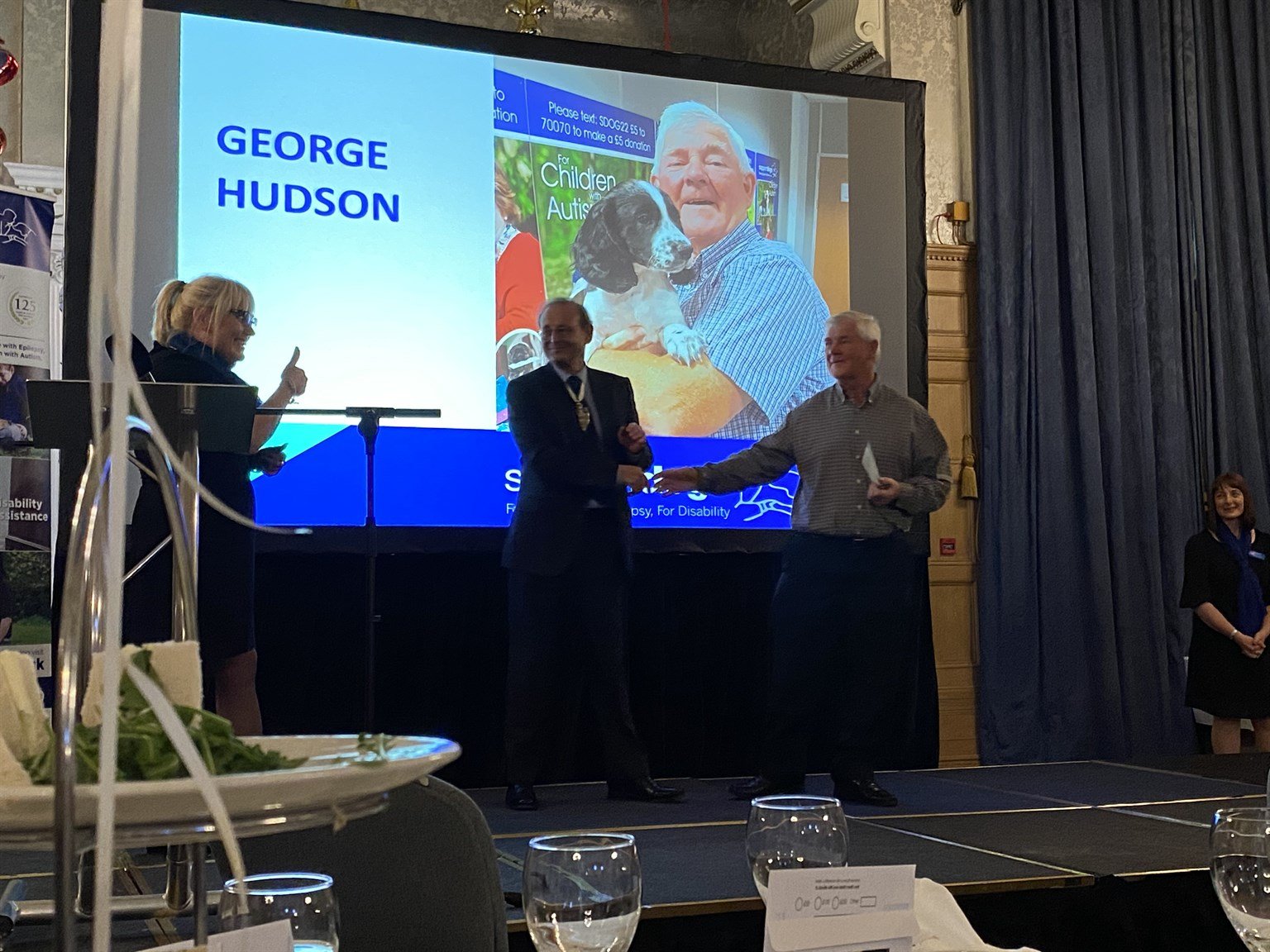 Laura and Dawn attended the event on behalf of Sheffield Mutual, as official sponsors of the ceremony.
This year's graduating partnerships include:
Brogan Evans, a young woman with epilepsy and her seizure alert dog Wadsley, who gives her a 48-minute guaranteed advance warning of an oncoming seizure.
John Newcombe, a former solder with MS invalided out of the army after a bomb blast, and his disability assistance dog Casper, who provides essential support around the home, including fetching help, helping with undressing, and loading and unloading the washing machine.
Jenson Warburton, a seven-year-old boy with severe autism, and his autism assistance dog Stanley, who keeps him safe by preventing him running into the road, has become his best friend and given his family their lives back.



The ceremony was also an opportunity to meet some of the charity's first puppies that have come through the new puppy breeding scheme, set up to help recruit more dogs to meet the overwhelming need for Support Dogs' services.
Campaign and Communications Officer, Laura Browse said: "It was great to see first-hand the amazing work that Support Dogs are doing. The Graduation Ceremony gave everyone involved the chance to really highlight the incredible work everyone is doing."
We have been working with Support Dogs since 2012, where our funding has previously sponsored the training of assistance dogs. Employees have also had a big involvement, with three members of the team completing skydives and raising thousands of pounds.
Danny Anderson, Fundraising Manager at Support Dogs said: "Sheffield Mutual's support for our work in improving the lives of those affected by autism, epilepsy and disability has been phenomenal. They are a company who really care about their community and put so much back into it. We are thrilled with our relationship with them and delighted that they are able to sponsor 2019 Graduation Ceremony."