Do you know a charity that could benefit from a £5,000 donation this year?
We launched a charity nomination scheme in 2017 and due to its popularity, are once again asking our members, supporting intermediaries and the general public to nominate their favourite charity. Nominations will close on 31st March 2018.
Once nominations have been made, a panel consisting of staff and Committee members will choose the final 10 charities to put forward for the public vote. Charities will then have until 31st July to get as many votes as possible. The successful charities will be announced in August 2018. This year there will be 3 winners, the charity with the most votes will receive £5,000, £1,500 for second place and £1,000 for 3rd place.
Last year a Sheffield based charity scooped the £5,000 award. Jonny Cole – Fundraiser for the winning charity, Cavendish Cancer Care, said, "All at Cavendish Cancer Care were delighted to receive the news we had come out top in the public vote for the Sheffield Mutual Charity Award. At Cavendish we believe in putting the person back at the centre of their care and support. Our clients tell us this means so much to them and that it makes a massive difference to their feeling of wellbeing and ability to cope with their cancer journey. This is reflected in the level of support we have received in this vote, we saw so many people who care passionately about the charity sharing our posts on Facebook and Twitter asking their friends and family to vote for us. We are overwhelmed by the final result but most importantly the donation means we can offer almost 200 extra hours of therapeutic care and support."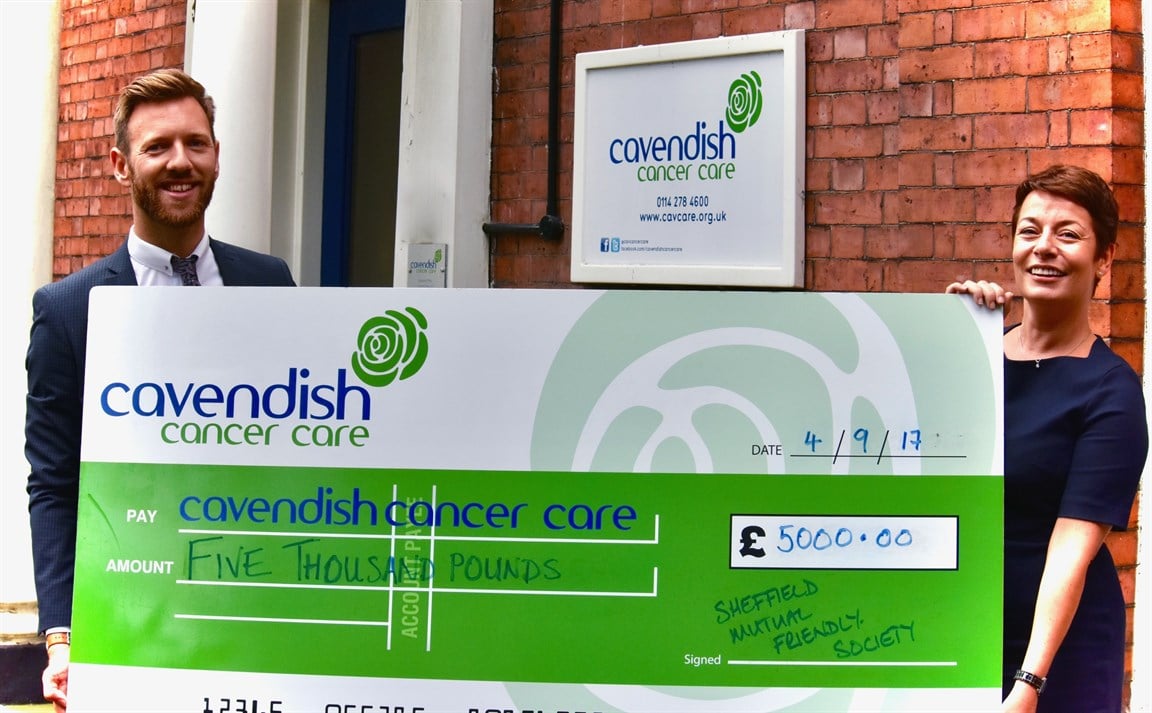 2017 winners, Cavendish Cancer Care
Criteria for charity nominations. 
Charities nominated must be registered charities on the gov.uk website
Priority will be given to charities aimed at relieving hardship, poverty or suffering
We favour charities that are perhaps less well known and where a donation of £5,000 would make a considerable difference
Recipient charities will be required to use their best endeavours to promote their relationship with the Society and must agree to participate in publicity photos etc. if required
Charities will need to engage with their supporters in order to gain votes
There are a few standard exclusions to be aware of:
Charities nominated must not be related to companies, political parties or religious groups (unless the project will benefit the wider community)
Charities should be UK based
Donations are not available for statutory services, such as libraries and hospitals