2019 Charity Award winners announced
After months of voting, the winners have been announced for our 2019 Charity Award.
At the beginning of January, we asked our members and the general public to nominate their favourite charities to receive an award. A panel of staff and Committee members then shortlisted the charities to the final ten.
The final ten charities were: DAG: Scarborough Disability Action Group, FareShare Yorkshire, The LimbBo Foundation, Motor Neurone Disease Association, Sheffield Flourish, The Sheffield Cats Shelter, Vida Sheffield, Weston Park Hospital, Whirlow Hall Farm and York Teaching Hospital Charity (Butterfly Appeal).
After a fantastic response from people casting their vote for their favourite charity, voting closed on 31st July 2019 and the winners are as follows:
1st place – Weston Park Cancer Charity - £5,000
Helen Gentle, Deputy Director of Fundraising was delighted to discover Weston Park had won:
"We were absolutely over the moon to find out that we had won the top award in the Sheffield Mutual Charity Award, we just couldn't stop smiling! The £5,000 grant will help us fund the drop-in service at our Cancer Support Centre. The Centre provides emotional help and practical support to anyone affected by cancer and is a real lifeline for the hundreds of people who walk through our doors each week in need of specialist advice.
We'd like to say a huge thank you to everyone who took the time to vote for Weston Park Cancer Charity and of course to Sheffield Mutual for this really generous sum which will make a big difference to our work."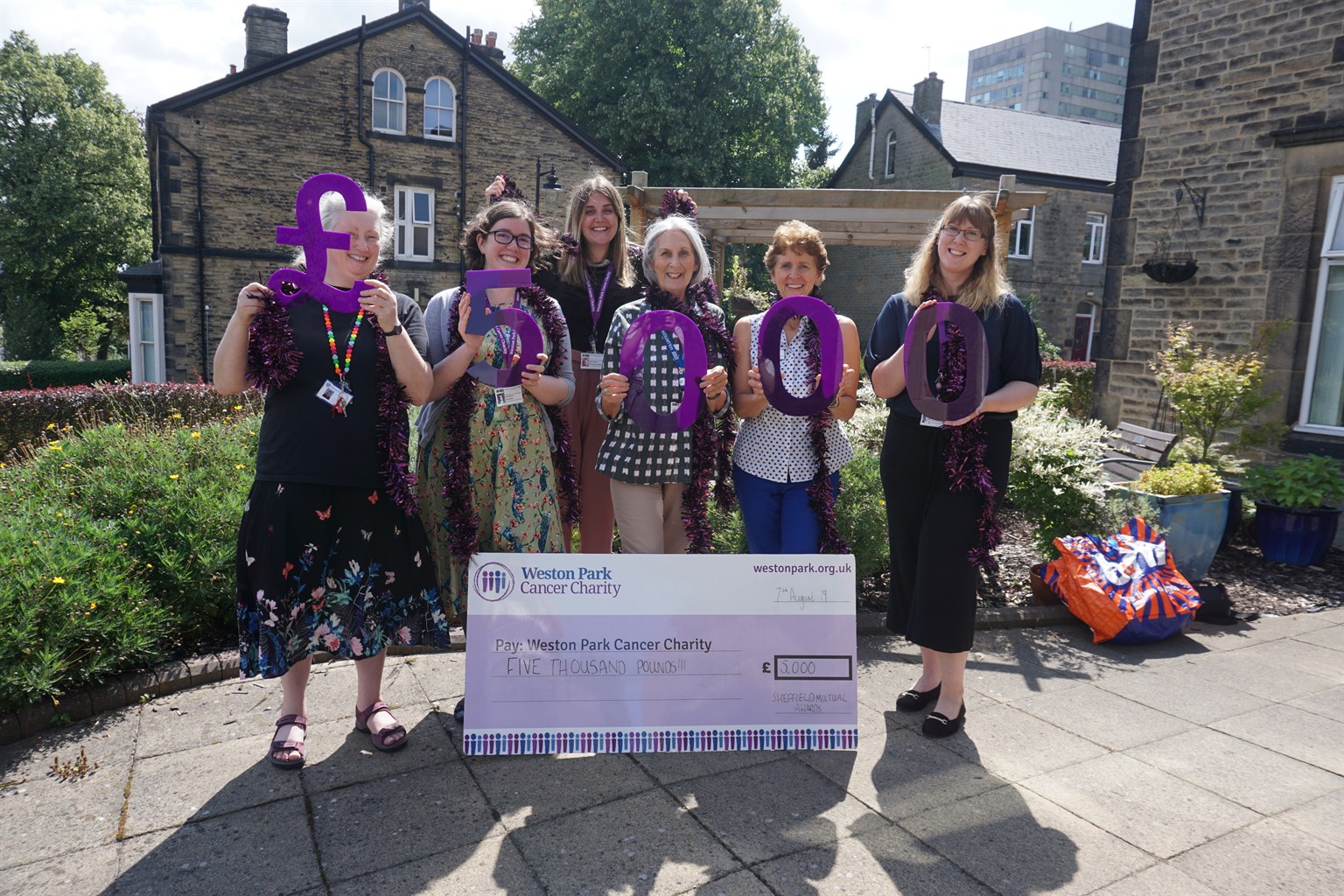 2nd place – The Sheffield Cats Shelter - £1,500
Richard Fay, Charity Services Officer at The Sheffield Cats Shelter said:
"We are absolutely delighted that we have won such a generous prize and humbled by all the support our wonderful followers have given us. Without their continued support we wouldn't be able to do the work we do helping to provide homes and shelter for hundreds of cats a year. This money will be a tremendous help and will help us pay for up to ten weeks of food for the many hungry cats that come to us every week. With this money we can breathe a little easier knowing that they can all be fed, and this will allow us to focus on giving them the very best care that each and every one of them deserves."
3rd place – Whirlow Hall Farm Trust - £1,000
Chief Executive Officer, Jamie Bellamy said:
"We have been overwhelmed by the response we have received for this year's Charity Award. I would like to thank the ten charities and congratulate the winners who I'm sure will put their donations to good use. Supporting local charities and community groups forms a part of our culture and we hope that the Charity Award will continue to go from strength-to-strength in the years to come."
Over the coming months, we'll be visiting the three winning charities to see first-hand the difference the grants have made.
Keep checking back to our blog for further updates.