Making your house a home on a budget
With the rise of home renovation influencers flooding our social media feeds and after Mrs Hinch became huge in recent months, there are lots of brilliant tips on the internet for freshening up our homes without breaking the bank.
There are a number of tips and tricks to making the most of renovating or decorating your home. In this article we give you some ideas that won't break the bank but will look really effective.
Colour accents
You don't need to spend a fortune on paint for every season because you fancy a change around your home. Why not consider mixing up your colour accents? You can do this simply by buying different cushion covers and various other home furnishings, so it adds a different feel to the room. You could use warmer/cosier colours like reds and oranges in the colder months and more vibrant or pastel shades in the warmer months. This is a great and inexpensive way to bring a room to life without spending too much money on decorating a whole room or buying bigger budget items such as furniture, wall coverings or flooring.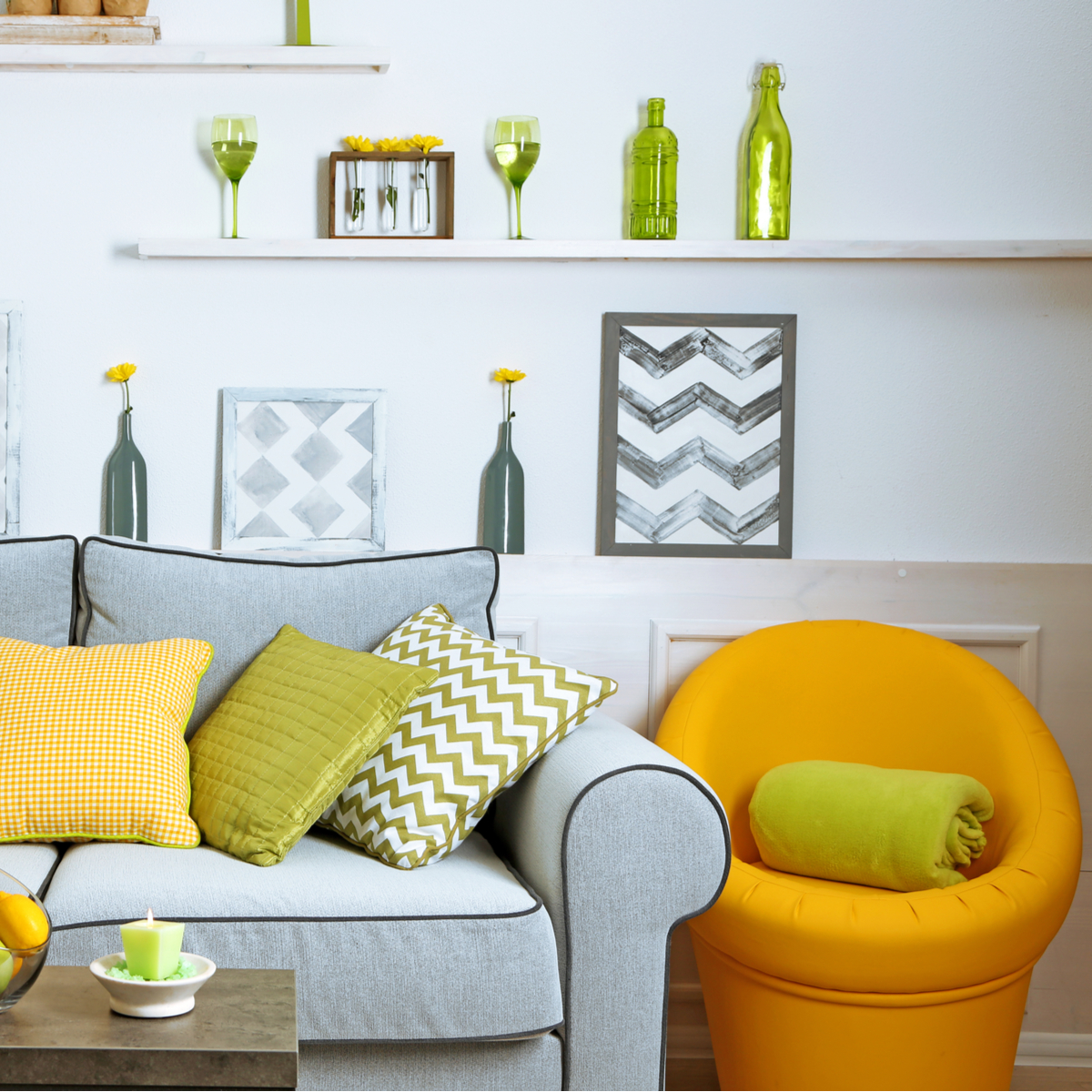 A cheap but effective way of updating your living space is introducing new colours and textures...
Cabinet handles
Many cabinets and wardrobes come with basic metal or wooden door handles as standard. Why not take on a small D.I.Y or up-cycle project and purchase some unique door handles to liven up your furniture. You can get a selection of different handles and knobs on independent seller websites such as Etsy. This is a really simple way to make your furniture look brand new and it's also something that's easy to refresh every once in a while if you'd like a change.
Wall stickers
If you have plain walls but don't want to spend a lot of money on prints and frames to  liven them up, you could get some sticker decals. They're relatively easy to put up and add something new to a room. These are especially good for children's rooms who love to change their hobbies and interests. Because the stickers are removable, they're an easy way to update a room without it being a permanent change, so as soon as you change your mind and want to do something different, you can simply peel them off and decorate differently.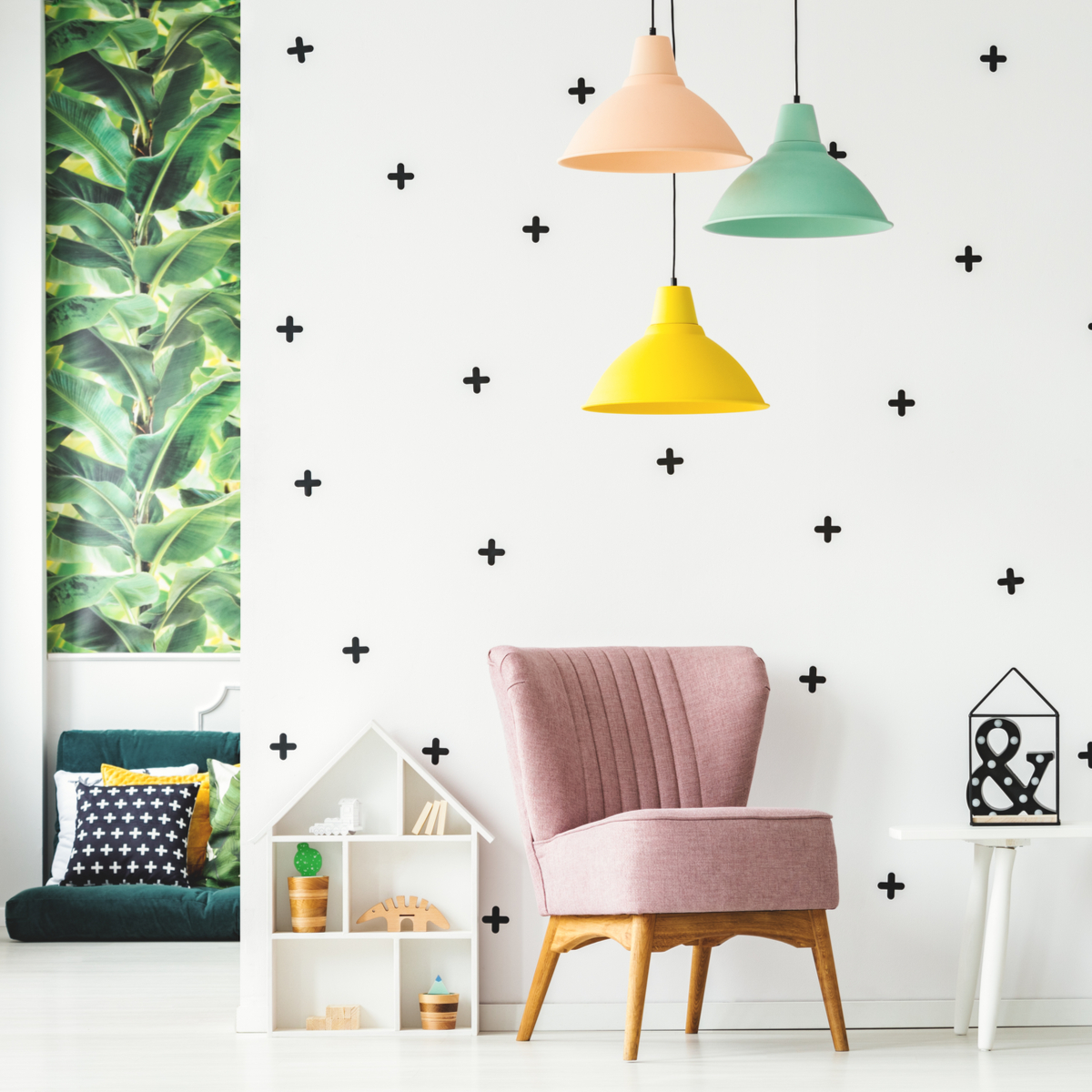 Sticker decals are an easy option to update the walls in your rooms
Update your bedding
Changing your bed linen is such a simple way to refresh the room. From simple duvet sets to throws and cushions, there are lots of different options to give your bedroom a simple update, adding in new textures and patterns. To save money, or if you'd like your own project then why not buy some fabric and have a go at making your own, it would be a fun challenge and work out cheaper than purchasing a brand new, luxury set!
Plant it up!
We've discussed in a previous post the number of benefits when it comes to keeping indoor plants in the house. One being how they can bring a room to life! A lot of succulents and house plants are inexpensive, but they have a real positive impact on the rooms in your home. You are essentially bringing the outdoors indoors. Get yourself a variety of different potted plants and you'll notice a change to your room straight away.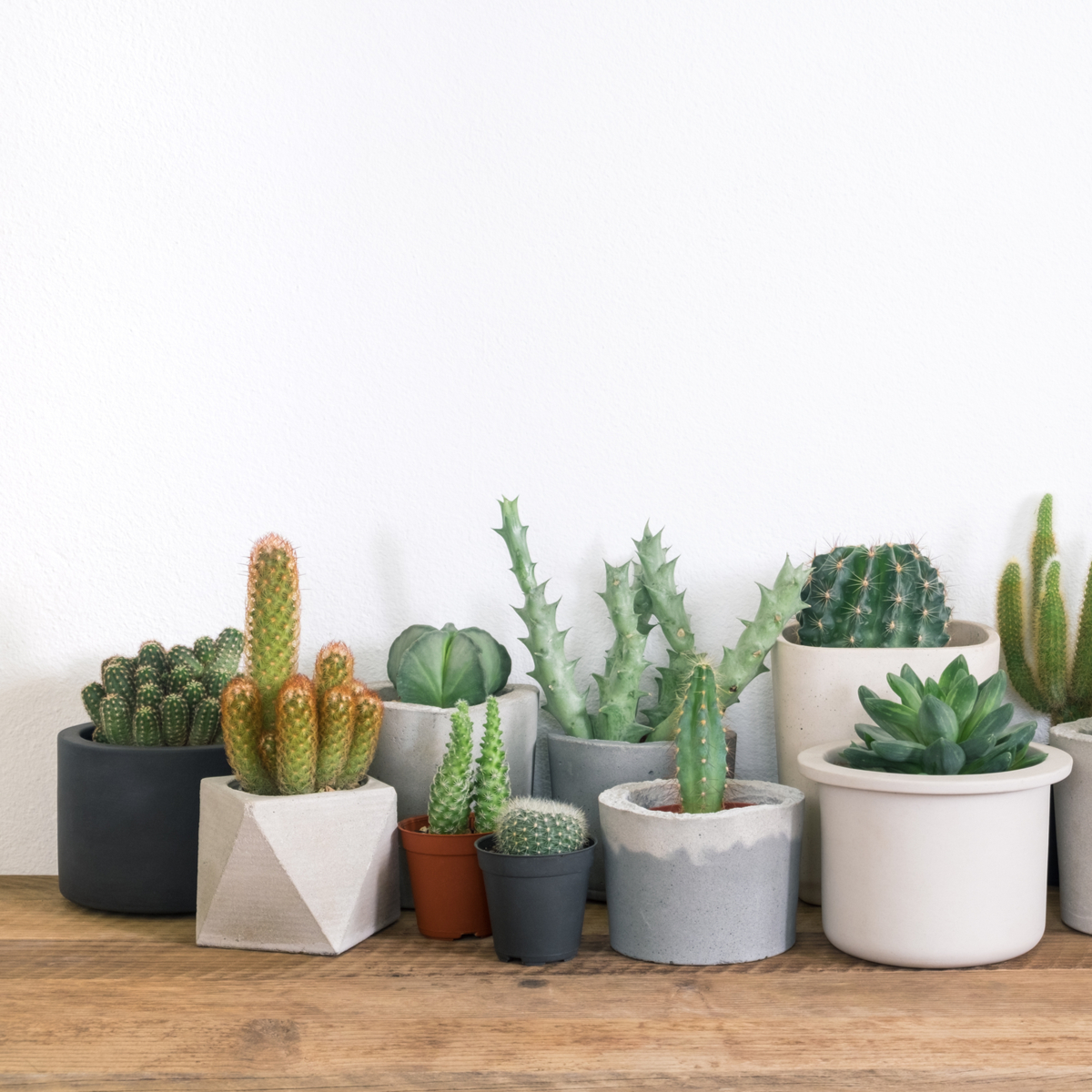 Keeping up with curb appeal
Add a pop of colour to your door! - Why not paint your door a bright welcoming shade instead of a dark neutral colour? Choose something that enhances and compliments the other colours of your home exterior rather than something that may clash and put off potential buyers. Painting your front door is a cheap and easy way to brighten up your home from the outside so why not give it a go and see what the neighbours think?
Hello green fingers! - Have you thought about giving gardening a go? You may have space in front of your house to plant some bright and colourful plants so get down to your local garden centre (when it is safe to do so) and stock up on seeds and potted plants to bring your front garden to life. This will make you stand out from neighbours and will hopefully make you smile every time you come home too.
Keep your paths clear - Keep on top of your paths, power wash them if they're looking filthy, make sure to weed in between the pavement slabs if weeds begin to grow. The more you keep on top of this, the less time you'll end up spending by doing it all in one go!
Jazz up your house number! - You could commission someone to make a stand-out house number for your home; maybe something unique and original to your family. You could opt for a patterned ceramic number or a painted wooden plaque, it's an easy way to make the front of your house that little bit more personal to you! The exterior is just as important as the interior.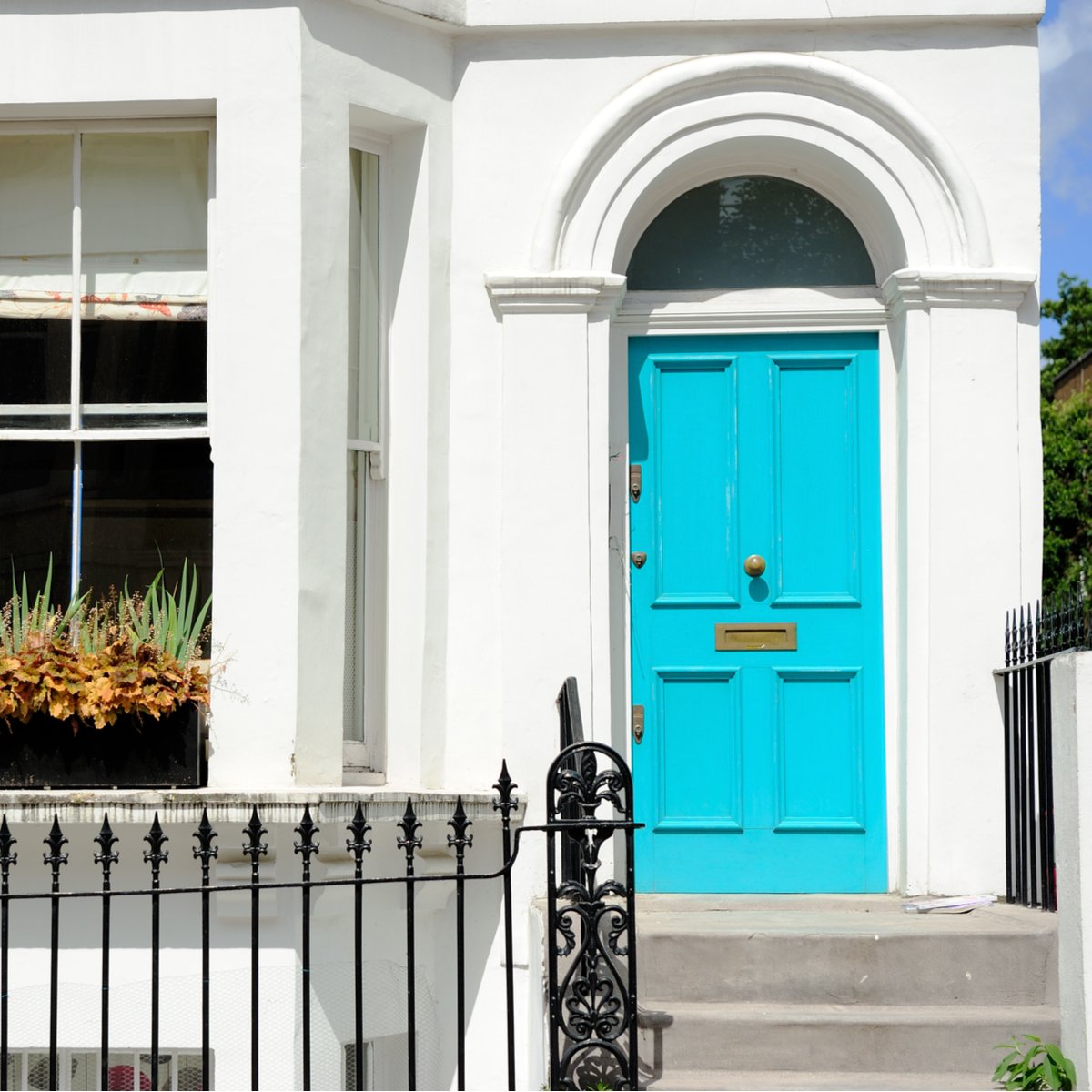 Stay secure 
Keeping your house safe and secure is something that can become expensive, but not everyone can afford top of the range exterior cameras and alarms, so there a couple of things you can do to up the security on your home on a manageable budget:
Create a gravel driveway, it's more likely that you'd be able to hear someone walking on a gravel path. It's a small measure but will be a fraction of the price of a sound security system
Add motion/security lights around the perimeter of your house. You can purchase these for as little as £20 and it's an easy way to warn off potential intruders
You can even purchase some fake CCTV cameras online, there are some very inexpensive ones and it's more than likely that a burglar would be completely put off by the sight of any camera outside a home
As spring approaches, many people like to have a big clear out at home, spring cleaning begins and you often find new spaces in your home to play with, get crafty and creative and refresh your home without spending loads of money doing so. There are so many accounts on social media to follow if you're looking for inspiration when having a refresh in your home, so why not have a browse and see if you can find people with similar style to you and check out their hacks too?