How to: travel on a budget
Affordable, luxury holidays are hard to find and some find it impossible to stop thinking about sitting on a beach in 30-degree heat, with an ice-cold glass of Fanta Lemon. Well, we've got some useful tips to help you ensure your holiday is exactly what you'd dreamt of whilst saving the pounds.
In the United Kingdom we are very fortunate to be surrounded by so many wonderful, inexpensive countries to visit in Europe, which more often than not are only a short flight away. The Post Office conducts annual comparisons into city costs throughout Europe to find out which are the cheapest to visit, with flights, accommodation, meals, and attractions all taken into consideration. It was found that Tirana (Albania), Katowice (Poland), Vilnius (Lithuania), Lisbon (Portugal) and Riga (Latvia) took the top five places. Other countries, such as Croatia, Hungary and Slovakia were also featured within the top 10. You can check out some of the other findings by The Post Office by clicking here.
As flight prices vary from day to day and are massively affected by demand, being flexible with dates, airports and your travel destination will benefit you when it comes to travelling on a budget and shopping around is your best bet for getting the cheapest flights possible. Websites such as Skyscanner and Momondo allow you to choose any destination, any date and will bring up the cheapest flights.

On top of that it is also best to avoid travelling during the school holidays, if possible, as prices are much higher and destinations will be busier. Everyone is wanting to get abroad after the Coronavirus outbreak prevented travel, this, combined with some staff shortages due to sickness or mass redundancy during the pandemic has been causing large delays in airports. This will likely be increased during school holidays and over weekends as that is when most people prefer to travel. Avoid this by travelling mid-week or during term-time. Another factor which could cause variance in the cost of travel is the time of day you're travelling at. Usually, early morning flights / trains or later at night are not only cheaper but quieter too, as more people are likely to want to travel during the daytime as it is usually easier.
That leads us onto the next point which is to try and use public transport rather than private taxis. In order to save money, you could look into the local forms of public transport. This could vary from the classic trains, tubes and buses to the Cocotaxi in Cuba, the Maglev in Japan, or even a Jeepney in the Philippines.  If you're travelling late at night or early in the morning, be aware that travel to / from the airport may be trickier to arrange if you're wanting to use public transport due to these often not being run / run less frequently outside of peak times. If public transport isn't available then taxi's might be your only option, often causing a large dent in the budget, so you should be aware of this when planning flights.
In order to avoid paying more than you first expect for flights and save yourself a few pounds, travel with hand luggage only. Obviously, this won't work for everyone, or every type of holiday, however if you're going on a short city break for a few days, you could try to cut down on unnecessary baggage and just travel with a small carry-on bag or even a rucksack. Nowadays airlines will try to charge you for every extra, and these extra's soon add up. Some airlines might not even allow you to take a small bag on board, so always check the airlines rules before travel. On top of this, not paying for a specific seat can save you a little bit too but again this may not work for everyone, especially if you're travelling with young children. Another way to save a bit of money is to take your own food onboard the flight, rather than splashing out on the airlines (sometimes quite expensive) meals / snacks.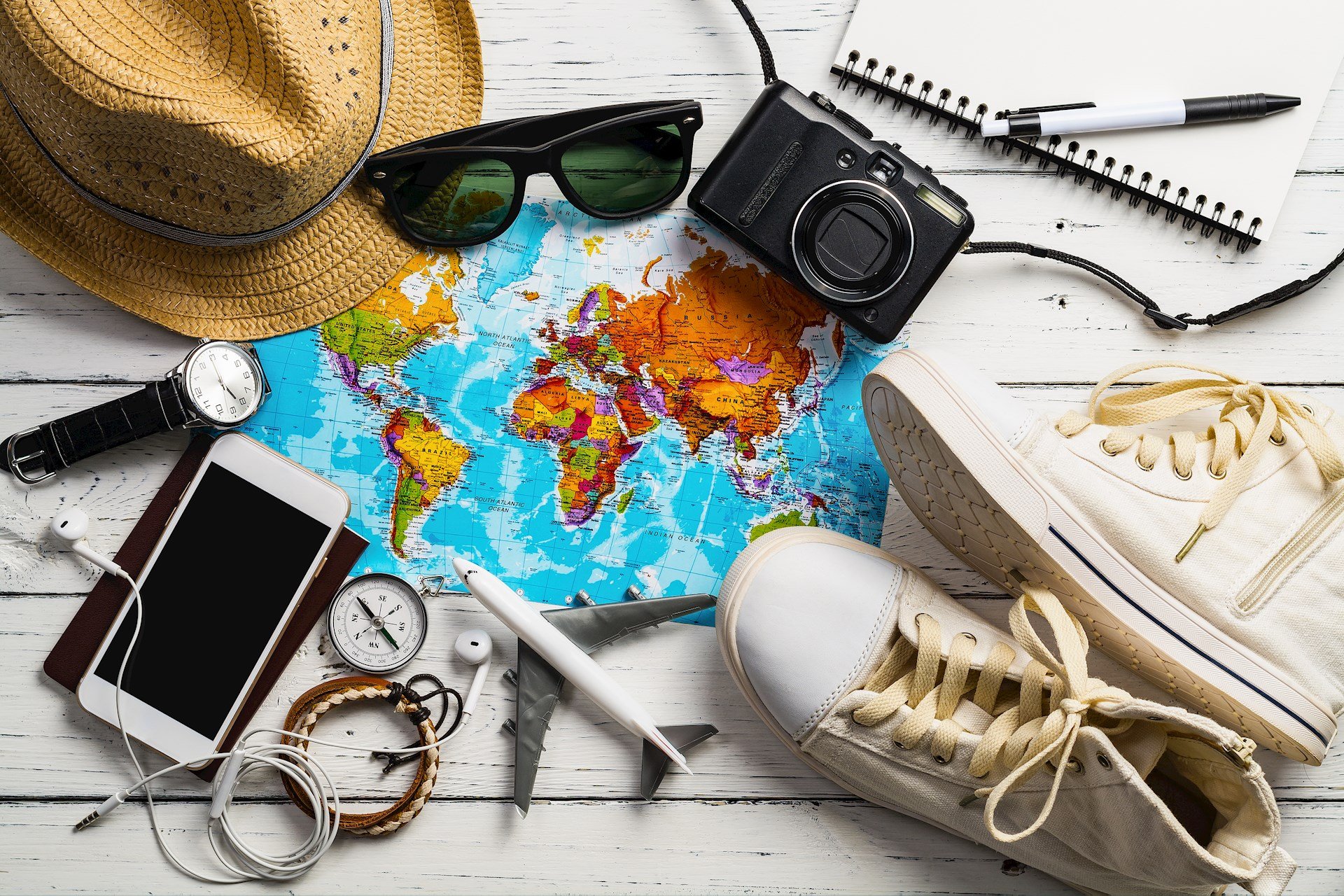 Not knowing where to start with booking a holiday can cause us to start flicking between all the different sites that are out there, trying to find the best deal. However, websites such as Travel Supermarket combine all the package deals from all the main travel companies together in one place, so you'll only have to scour through one site to find the best deal. Websites such as TUI, Jet2 and Virgin holidays regularly put on deals and offers so check these types of websites often to get extra money off your trip. TUI have a great feature on their website where they feature a deal of the week on a chosen hotel which is usually very well priced. Last minute package holidays sometimes get reduced a fair bit in order to make them sell, so if you are able to travel last minute and are feeling spontaneous it's definitely worth checking out these deals. You can get budget trips for cheaper and luxury holidays at a lower cost too. 
Occasionally, looking at all-inclusive holidays can work out cheaper than looking to book flights, accommodation and then also forking out for both food and drink whilst you're out there. With all-inclusive holidays you know exactly how much you'll be spending and then anything on top of that is optional as you'll be fed and watered at any time of the day. Of course, we all do end up paying for extra bits and pieces here and there though! You should always make the most out of the facilities at your accommodation too, even if there isn't an all-inclusive option; sometimes they will provide free water so you can save money by not having to buy a supply of bottled water. Some hostels do also provide a free breakfast so it's worth checking that out too.  
In terms of accommodation the tips for keeping to a budget include shopping around on different websites and trawling through a variety of different options. Loyalty schemes are run by some hotel companies which give you points, or money off stays and the more often you stay the more the rewards build up so if you're a regular traveller it's definitely worth looking into some of these schemes. Alternatively, you could try staying in a hostel. Generator hostels are normally reasonably priced and are high quality, making them good to stay in for a few nights. They have a welcoming environment and if you're up for it you can meet some new people whilst you're there too! If you're a spontaneous person, going abroad without booking any accommodation can sometimes work in your favour, as many places don't have an online presence and rely on spontaneous travellers. Airbnb also have a variety of priced places to stay, so it's worth looking on there too.
Whilst you're abroad there are a few things you can do to limit spending and help keep your bank balance happy. One major cost of going on holiday is paying for breakfast, lunch and dinner alongside drinks and snacks every day. In order to avoid this cost (maybe not entirely as eating and drinking out is a key part of being on holiday!) you could pop to the nearest supermarket and buy ingredients for a few meals and make them in your hotel room. This works the best if you are staying in self-catering accommodation as there will usually be a kitchenette in your room. Meals that are easy to accomplish in that space would include pizza, pasta, sandwiches etc as these don't take much work. Another way of limiting spending is to set yourself a daily budget, be reasonable with what you think you're likely to spend and then try to stick to it.
Renting a car abroad can sometimes cost a fortune, for some the ease of having a car is worth forking out the extra, but for those travelling on a budget there are ways to get around without having to pay for a car. Renting a bike for the time you're away in order to get around local areas is a great way to travel, but obviously if you're travelling with younger children or older adults, bikes won't be the most ideal transport. Another tip for saving money whilst abroad would be to take towels to the beach, you should never expect there to be sunbeds or parasols available. If these are available it is highly unlikely that they will come without cost, and especially on popular tourist beaches, they can be extremely expensive to rent.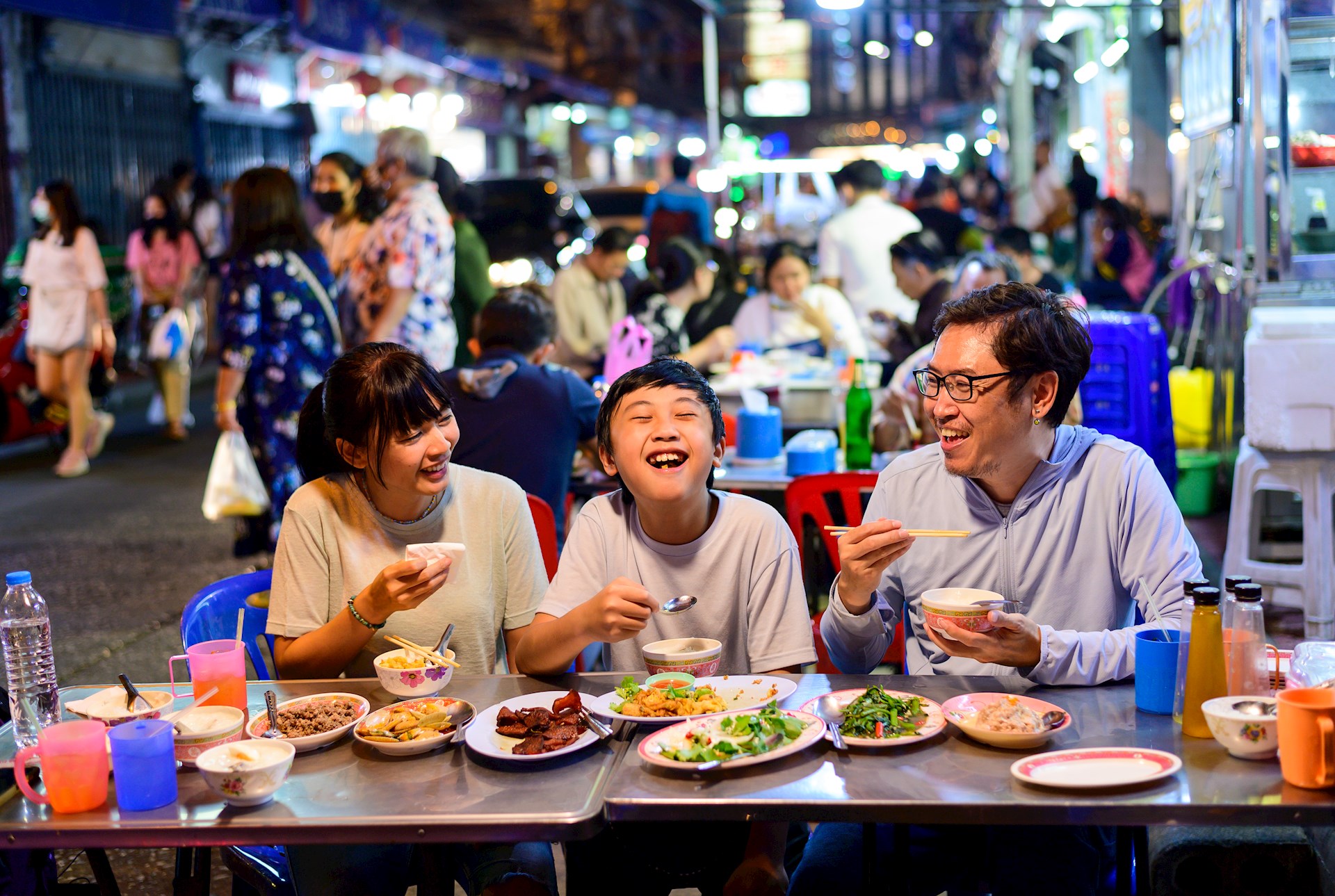 For experiences you should check to see if there are free walking tours of the place you are in, these are a great way to see places for free, get the hang of the area, find out some background information from locals and get talking to new people too. Another way to get an authentic experience would be to have a look through Airbnb experiences. There are some which can be quite expensive, but they are also offering lots of brilliant options with locals which may suit some better than doing all the classic tourist activities.
Travelling can be lots of fun, and if you are careful with what you are spending, it can be made relatively affordable too!
Sheffield Mutual does not earn commission from any of the links provided, nor do we benefit from you clicking or purchasing from them. By providing these links, we are not recommending or advising that these items are suitable for you. We are in no way affiliated with any of the aforementioned.