Barnsley Hospice are Sheffield Mutual's 2020 Charity of the Year
We are pleased to announce that Barnsley Hospice are our charity of the year.
We asked our team to nominate a charity and Barnsley Hospice received the most votes.
The charity, which opened its doors in 1994, has recently undergone a complete refurbishment and provides specialist compassionate care to hundreds of local people every year from all over Barnsley.
As well as a ten-bed Inpatient Unit, which provides outstanding care for patients with life-limiting, progressive illness, the charity also has a Day Therapy Unit, which offers a welcoming, relaxed and caring environment to promote a sense of wellbeing.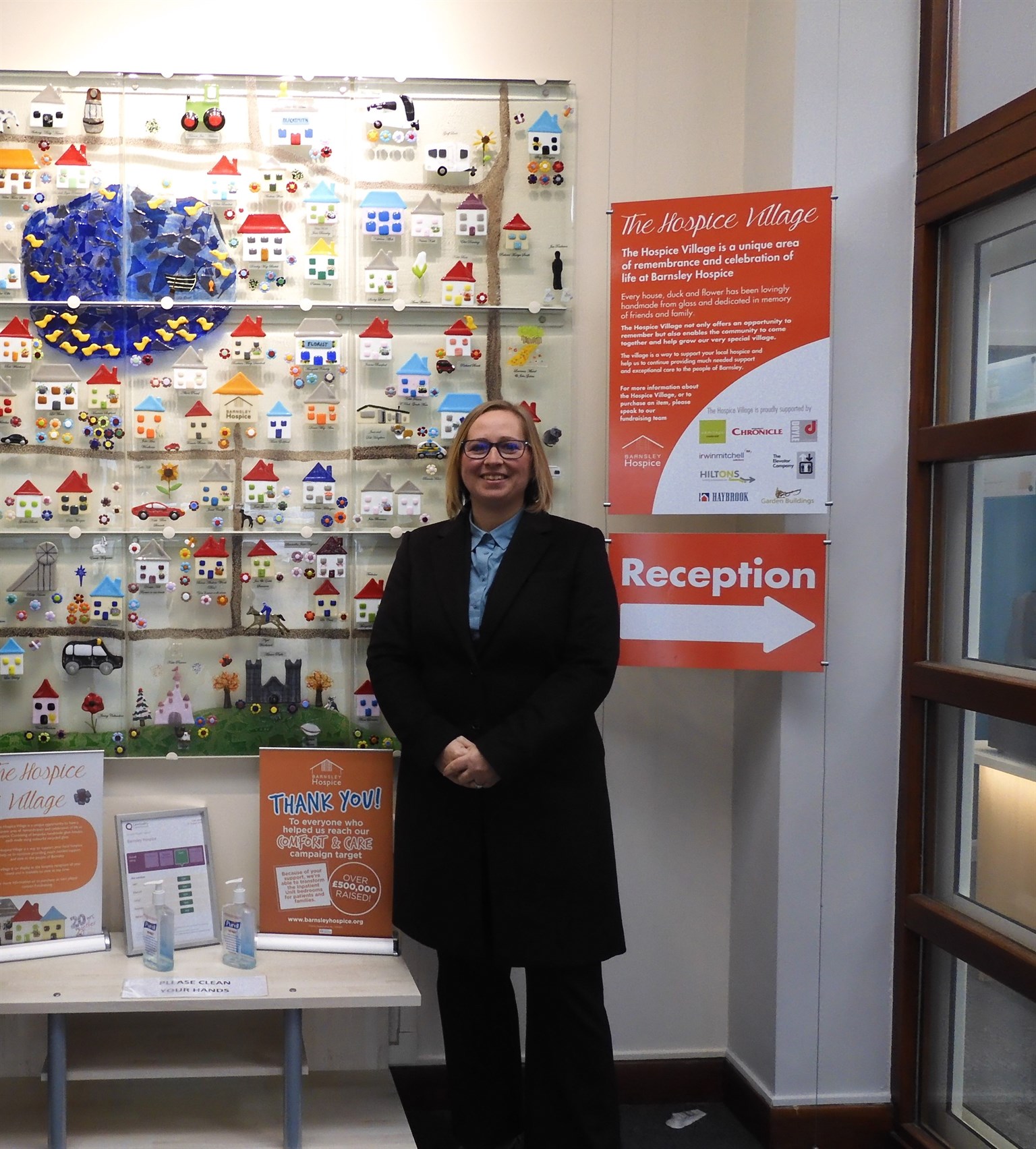 The Hospice Village is a unique area of remembrance and celebration of life at Barnsley Hospice
Simon Atkinson, Corporate Fundraiser at Barnsley Hospice said: "Thank you to Sheffield Mutual for the £2,500 donation. We couldn't continue our care without our supporters. The Hospice receives £1.6 million a year from the NHS but needs an extra £2.2 million a year to be able to run as efficiently as possible. That's £10,200 a day we need to keep the Hospice running!
There's lots you can do to help out with the fundraising by signing up for events like the Hospice Golf Day, Ladies Lunch and the popular Bubble Rush."
The garden - where patients can relax and unwind
Laura Browse, Campaign & Communications Specialist at Sheffield Mutual said: "The Hospice is truly an amazing place, one story I heard really stuck with me and just shows what a caring and thoughtful place Barnsley Hospice is, ultimately, it's about creating memories.
They had a lady staying with them who wanted to go to Filey one last time, but it wasn't feasible, so they brought Filey to her, by creating the beach right outside her room. They're able to do things like this because of the amazing generosity of their supporters and I'm so pleased they were chosen as Sheffield Mutual's Charity of the Year."
To find out more about Barnsley Hospice, visit their website: https://www.barnsleyhospice.org/