A quick guide to the Investment Bond
Invest a lump sum between £1,000 - £100,000 (Limits rising to £150,000 from 1st Jan 2021)
Guaranteed minimum return of at least 103% after 5 years*
Bonuses are calculated based on the guaranteed amount
Money is invested in our managed with-profits fund
Open ended term – a surrender penalty will apply if you cash in the policy in the first 5 years*
You cannot make withdrawals from this policy, if you want to take an income from your investment please have a look at our Income Bond
Great growth potential and peace of mind for your investment
We invest in a range of low to medium risk assets with the aim of providing higher returns than would be achieved with a bank or building society.
You can see where we invest your money below: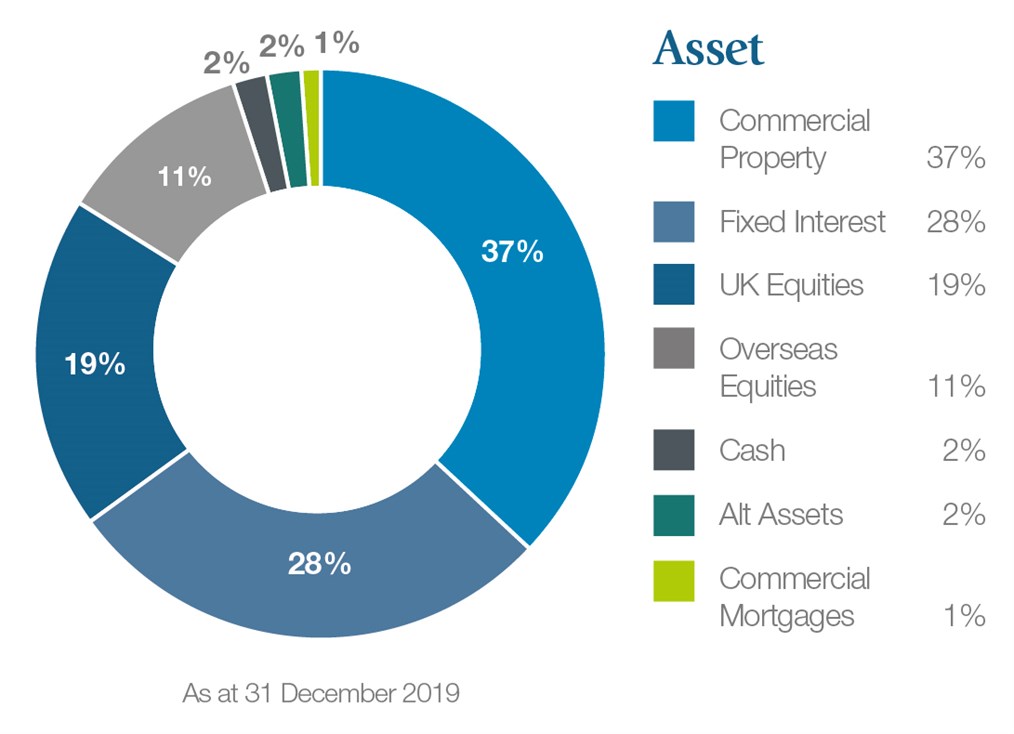 *We suggest a minimum term of 5 years, otherwise an early surrender penalty may apply and you could get back less than you invested.
**Bonuses are not guaranteed and depend on the performance of the with-profits fund.
This is intended as a quick guide to the Investment Bond. Please read the product brochure and Key Information Document should you wish to apply.
This blog provides generic information and opinions of the writer and should not be relied upon for making investment decisions. No advice has been provided by Sheffield Mutual. If you are in any doubt as to whether a savings or investment plan is suitable for you, you should consider contacting a financial adviser for advice. If you do not have a financial adviser, you can get details of local financial advisers by visiting www.unbiased.co.uk or www.vouchedfor.co.uk . Advisers may charge for providing such advice and should confirm any costs beforehand.